Motorola Droid Turbo users on Verizon's wireless network in the US can finally get the Android 5.1 (Lollipop) OS update that enhances the current Android 4.4.4 (KitKat) operating system.
The latest update has been a highly anticipated one, considering it brings along enhancements of Android 5.0 in combination with bug fixes.
Verizon has officially announced the rollout of Android 5.1 which means that Droid Turbo users can regularly check their handsets for over-the-air (OTA) notifications representing the new firmware upgrade.
Verizon-driven Droid Turbo users can verify Android 5.1 bearing version number 23.11.38.
New enhancements
Motorola Droid Turbo users can check out new features from the latest OS update, mentioned below: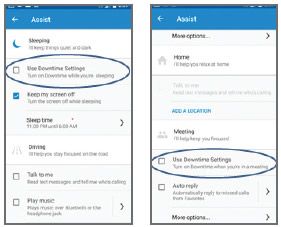 Android 5.0 features
Motorola Droid Turbo users will notice a brand new Material Design UI and improved lockscreen notifications, after updating to the new OS.
Besides a new Recent Apps menu, the update brings along the Android ART runtime, which launches applications much faster.
Users will also notice a new Quick Settings menu and a new battery saver mode, which has been implemented as a result of Google's project Volta.
The new improved battery saver claims to automatically adjust the brightness of display and limits updates occurring in the background, leading to improved battery life.
Finally, there is the Motorola Assist and Downtime feature that integrates the new Downtime settings to control when users don't want to be disturbed.
Newer aspects of Android 5.1
Android 5.1 also incorporates fixes to multiple known issues inherent in the older Lollipop version. These known issues are:
Clock in the status bar isn't updating and alarms are not going off
Can't delete SMS messages when the SIM card is full
No ringer audio while making an outgoing call
Calculator floating point calculations
Chrome crashes on launch
Frequent restarts while watching Netflix
Wi-Fi will not automatically reconnect to your home Wi-Fi
Wi-Fi not connecting after being idle all night
Wi-Fi connection issues with multiple routers in one location
Bluetooth discovery is not triggered when you refresh settings
CPU wakelocks that contribute to heavier battery drain
Connection and synchronisation issues with MS Exchange servers
Incorrect default APN
Can't unlock the SIM with a PIN/PUK code
Can't play 'pinned' content
General stability improvements
Verizon-driven Droid Turbo users can also manually search for Android 5.1 using the following technique:
Select the Settings icon in the apps menu.
Select About phone
Select System updates
Select Yes, I'm in. After the software is downloaded, select Install now
After the software is installed, your phone will re-start automatically