Google's forthcoming Android platform upgrade, the Android L, returns to the spotlight as freshly leaked details pertaining to its potential codename have surfaced online via the latest Android SDK source code.
Folks at Android Police and its discerning reader Yuku Sugianto have collectively unearthed multiple source code documents pertaining to the Android L update through rigorous research work.
According to the leaked SDK source code, the next Android release is touted to be codenamed Lemon Meringue Pie (LMP) after the delicious baked food that's usually served for dessert.
The code extract from the leaked SDK document further ascertains that the current preview builds of Android L meant for Nexus 5 and Nexus 7 are better known as "lmp-preview-release" that can be found in the SDK file located in the directory path: extras/android/m2repository/com/android/support/cardview-v7/21.0.0-rc1/cardview-v7-21.0.0-rc1.aar.
Check out the complete extract of the leaked SDK source code below: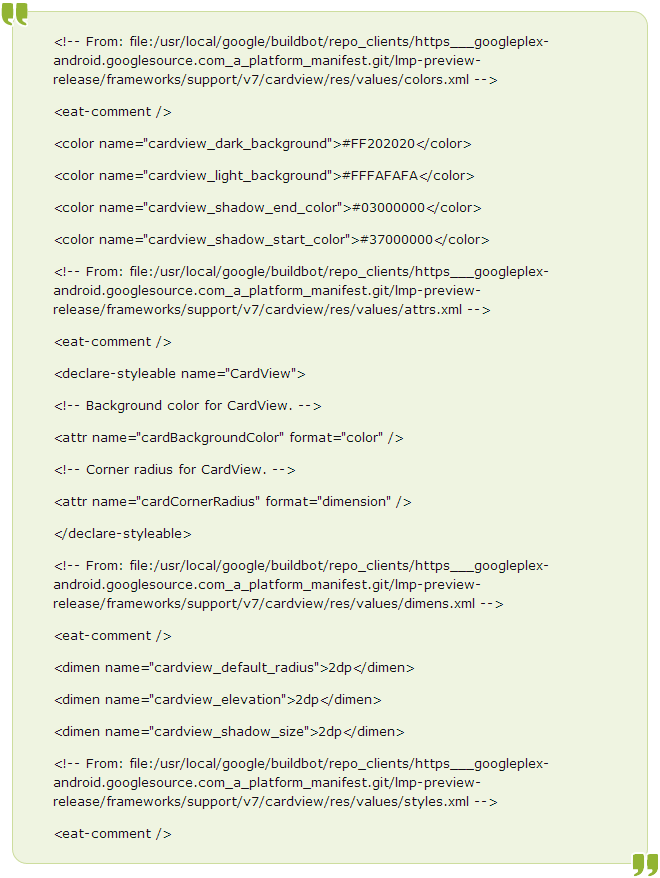 To add further credence to this leak, a new Wi-Fi certification document (see screenshot below) for HTC's flounder tablet aka the Volantis (touted to be the forthcoming Nexus 9) has surfaced online. The certificate has labelled the handset's firmware specification as 'LMP', which translates to Lemon Meringue Pie.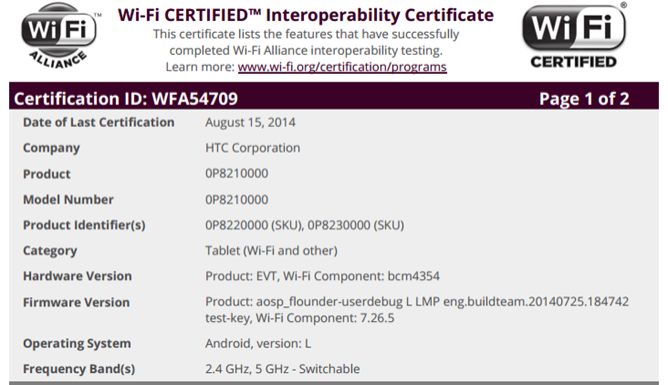 Furthermore, traces of the ongoing development work pertaining to LMP are visible in the Android Open Source Project repository, wherein a particular search code directly points to LMP in the subject heading.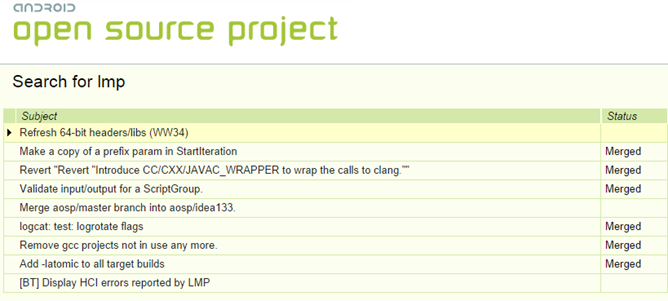 If the past is any indication, this leak should be taken with a pinch of salt as leaked internal documents had earlier hinted that Android 4.4 would be named as KLP or Key Lime Pie, which later turned out to be KitKat named after Nestle's brand of chocolate bars.