The advent of Android M is likely to reintroduce the Granular Permission Control for public access, as the feature was first seen debuting with Android 4.3 Jelly Bean, before being completely removed with the release of Android 4.4.2 KitKat firmware by Google.
In a nutshell, Granular Permission Control enables discerning users to turn on/off individual app permissions, based on their needs.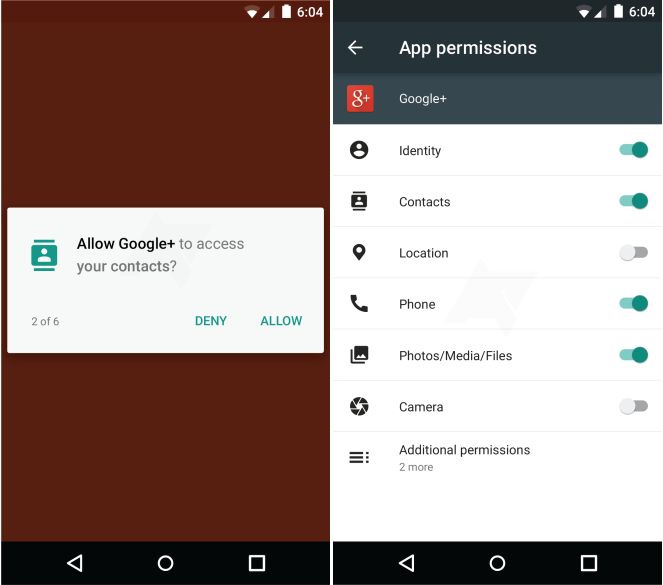 According to Android Police, this feature was hidden from public access with Android 4.4.2 release, as it was originally intended only for developer use.
With just a few hours left for the highly-anticipated Google I/O developer conference, we can just hope that the rumours indeed come true, as fresh mock-ups (see images above) representing the app permission feature have surfaced online.
Speculation is rife that Google will be separating the app permissions feature from app installation, while paving the way for a dynamic app permissions interface through a series of dialogs for user interaction that will be spread out over the course of the app usage.
It is said that the Granular Permission Control will be active on every Android app, while developers will be presented with the challenge of handling these apps with a set of denied permissions.
Consequently, the app permissions will show up at two places: within the app itself and then through the device's settings app. Mirroring the individual app permission control in iOS, Android will be transformed into something similar that could elevate the user experience to a whole new level.