Android O: 5 features to be excited about as first developer preview is released
The final version of the OS will be released in Q3 of 2017.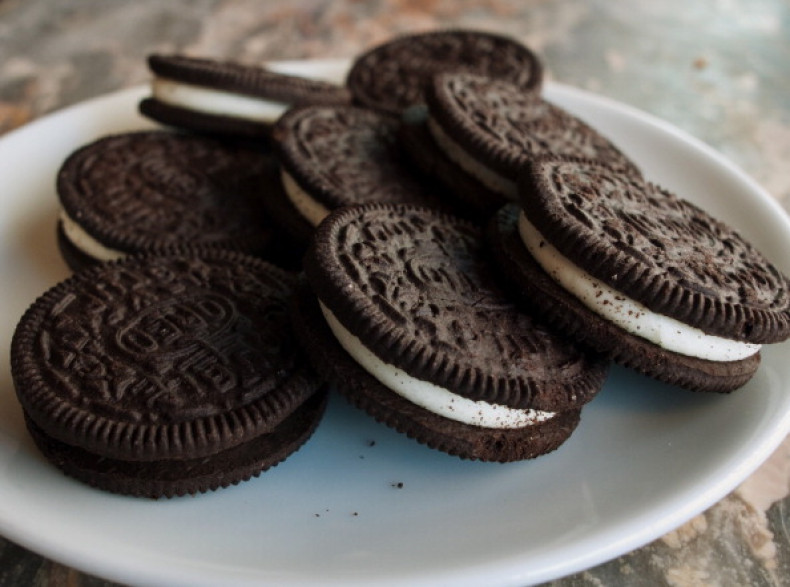 Google has released the first developer preview of Android O, the next version of the mobile operating system for compatible Pixel and Nexus devices. The pre-release images and preview are not available for third-party mobile devices as of now but are expected to be rolled out in due course.
Unlike the Android N, the preview is not open to the public yet and only registered developers who own a Nexus 5X, Nexus 6P, Nexus Player, Pixel, Pixel XL or Pixel C can download the build manually. This is probably because Google is looking to gain more support from app developers for the OS before it can start rolling out test versions to the public.
"For this release, we wanted to focus on giving developers time to test for compatibility, explore new features and send feedback which will help make Android O a great platform," said the company it its Android Blog.
Although most Android users are yet to receive the Nougat update, the excitement about Android O has already started with rumours about its features surfacing sometime back. Although it may be a while until you get your hands on a test build of the new OS, here are five features we think will excite you most:
Notification channels: Every new OS of Android introduces a new way of assembling notifications. Given the variety of apps that Android users have in their phones which many choose to categorise under heads like social, travel, utilities, entertainment and more, the latest app-defined categories for notification content is a perfect fit.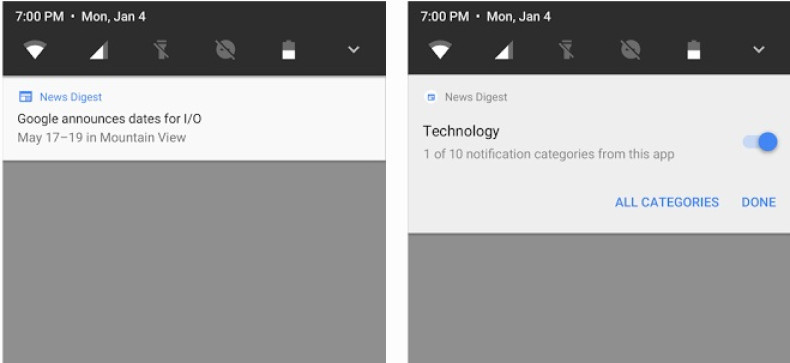 As shown in the picture above, users will be able to control different kinds of notifications based on their category and can even block or change the behaviour of each category or channel individually.
Background limits: A battery saving feature was much expected from Google as the last few Android releases put heavy emphasis on improving battery life. Android O will allow automatic limits on what an app can do while they are in the background. These limits will be based on three criteria: implicit broadcasts, background services and location updates. App developers who will get to try out the OS beforehand should find this useful to tweak their product in a way that it avoids falling under these categories thus limiting its usage.
Adaptive icons: While rounding up rumours on the Android O, we had mentioned how the adaptive icons will help users integrate better with the device UI, as they can create icons in different shapes, based on a mask selected by the system. Animated interactions with the icons will be used in launcher, shortcuts and Settings in the overview screen.
Picture in Picture: A feature borrowed from the Android TV, Android O video apps will be able to put themselves into a Picture in Picture mode so a video can still play even if the user switches to a different app. Its similar to what YouTube offers when you press the back button while you watch a video.
Multi-display support: This is more app-based that will allow developers to launch an activity on a remote display.
There are other features too expected in the upcoming OS like keyboard navigation, enhanced Wi-Fi, platform support for autofill and wide-gamut colour for apps. The final version of the Android O will only be released in Q3 of 2017, most likely on board its new Pixel phone for 2017.
Release timeline:
Preview 1 (initial release, alpha) - March to April
Preview 2 (incremental update, beta) - May to June
Preview 3 (final APIs and official SDK, Play publishing) - June to July
Preview 4 (near-final system images for final testing) - July end
Final release to AOSP and ecosystem - Post August or Q3
Google is yet to reveal the full name for Android O, but chocolate cookie brand Oreo is currently among the top favourites among users.