A leaked document reveals the Android 4.4 KitKat update schedule for some of Samsung's popular Galaxy series smartphones.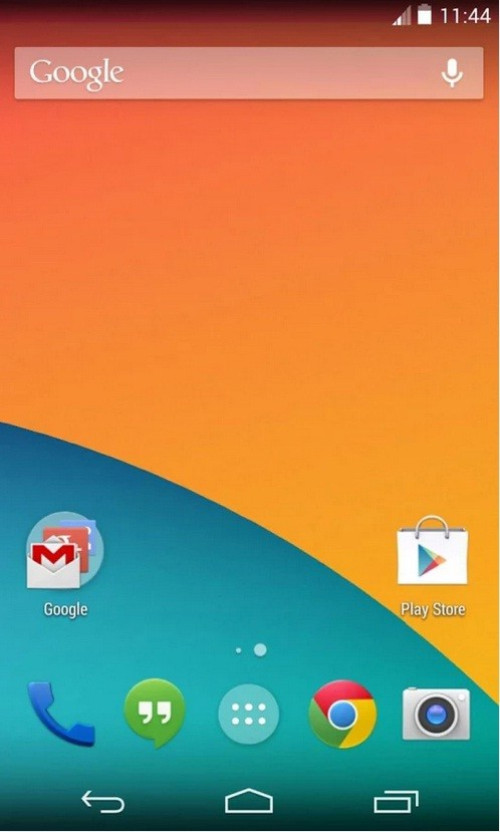 With the rollout of the latest iteration of Android software for Nexus devices, Galaxy smartphone owners could be wondering when Samsung will release the update. As of now there is no official word on the Android 4.4 KitKat update but a leaked document which is reportedly from Samsung R&D, India, suggests the new update schedule for a few Galaxy handsets.
The leaked document, obtained by iTechAddict, shows that Galaxy S4 and Galaxy Note 3 are expected to receive the Android KitKat software sometime in January 2014. After this, the Galaxy S3 and Galaxy Note 2 will be upgraded sometime between March and April next year.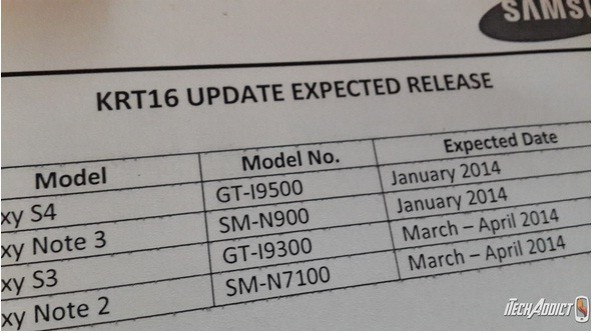 Currently, there is no information whether the document is real or fake, but given it is a letter, it appears that Android 4.4 will not be quite far, at least for the Galaxy S4 and Note 3. But this depends on Samsung getting everything done in time. With TouchWiz, which is getting heavier with more features packed in each iteration of Android, porting all features to Android KitKat is not an easy and quick task, notes Sammobile.
Samsung, hopefully, takes its time testing the update before the public release as a quick rollout may bring bug issues. Recently, Samsung suspended the Android 4.3 upgrade service for the Galaxy S3 following users' complaint over bug issues. After the update was released, Galaxy S3 users started complaining of multiple problems such as wake-up lag, random freezing, faster than normal battery drain, Bluetooth audio issue, poor RAM management and Wi-Fi issue.
Samsung has acknowledged the problems and is investigating the issues with Android 4.3 for Galaxy S3. Besides, it has promised to resume the upgrading service at the earliest.
The Galaxy S4 received Android 4.3 last month following which Samsung seeded Android 4.3 for Galaxy S3 and Galaxy Note 2 whereas the Galaxy Note 3 comes with Android 4.3 pre-loaded.
Must read- Android 4.4.1 (KOT49E) KitKat: What is New in the Update