A full list of smartphones and tablets from Samsung, HTC, Sony, LG and Motorola getting the Android 4.4 (KitKat) update.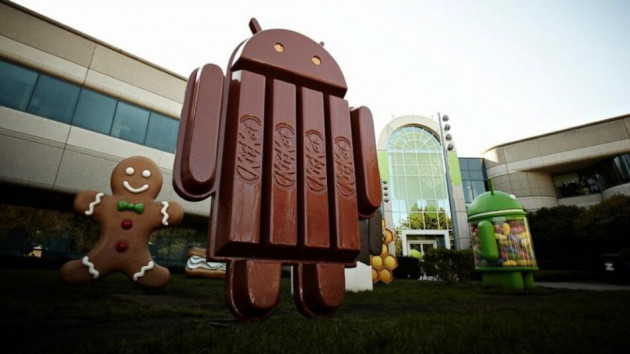 As expected Google unveiled the latest version of its operating system, Android 4.4 (KitKat), this week alongside the new flagship smartphone, the Nexus 5.
While the 0.1 nature of the update may suggest this is a minor upgrade on Android 4.3 (JellyBean) which was only launched in July, the truth is that Android 4.4 is a very significant update to the world's most popular operating system.
Google is looking to help reign in the fragmentation issue with Android by making the 4.4 update intelligent enough that it can scale to run on less powerful devices. Android KitKat will be compatible with every phone which launches next year according to Google, whether than is from high-end manufacturers like Samsung and HTC or budget smartphone manufacturers which don't sell in the UK.
Specifically the software will be able to run on devices with as little as 512MB of RAM, which will mean a lot of phones which are several years old should be eligible to get the update.
The problem of course that unlike iOS updates which go to every compatible device at the same time - updating millions of iPhones and iPads at once - Android updates need to be tested by manufacturers and then networks before being sent to customers - leading to long delays.
And so, the first thing owners of current Android smartphones and tablets will be asking is: When will I get the Android 4.4 (KitKat) update - if ever?
To help clarify the situation we have compiled a list of manufacturers and devices to see what the companies are saying about the update:
Nexus
Nexus devices are reference products for various iterations of the Android operating system and will obviously be getting the update first, but not all of them.
Google confirmed during the launch of KitKat that the update would be "coming soon" to the Nexus 4, Nexus 7 (both versions), Nexus 10 but not the Galaxy Nexus, which is just two years old. It obviously means the Nexus S and the original Nexus won't be getting KitKat either.
Play Editions
Earlier this year both Samsung and HTC launched versions of the Galaxy S4 and One smartphones which ran pure Android. Known as the Google Play editions both these phones will also be getting Android 4.4 "soon."
HTC
HTC has said all other versions of its award-winning One smartphone will be getting the KitKat update withint 90 days. It has added that the update for the HTC One Max and HTC One mini "will follow" but has given no time frame for these phones.
Motorola
The easiest way to check if your Motorola phone will be updated is by going to the Upgrade support page, which tells us that phones like the Motorola Droid Ultra, Motorola Droid Maxx, Motorola Droid Mini and Moto X will all be updated.
Motorola is yet to confirm the time frame for its update rollout.
Samsung
Samsung has said nothing so far about updates to its market-leading smartphones and tablets. Samsung has traditionally been very slow to issue upgrades as it needs to do a lot of testing in order to get updates to work well with its own TouchWiz interface which skins Android on its phones.
LG
Considering LG made the Nexus 5 smartphone for Google, it's a good bet that at least some of LG's phones will get updated. However the South Korean company has not made any official announcements yet - but if we had to guess we would suggest the LG G2 will be the first to get the update.
Sony
Sony has made a concerted effort to get back into the game this year with its Xperia smartphone launches. It has said it will have more details on updates soon, but we suspect the Xperia Z, Xperia Z1 and Xperia Z Ultra will all get an update to Android 4.4.
Also read: Android 4.4 Kitkat Roll-out Expected to Commence Soon