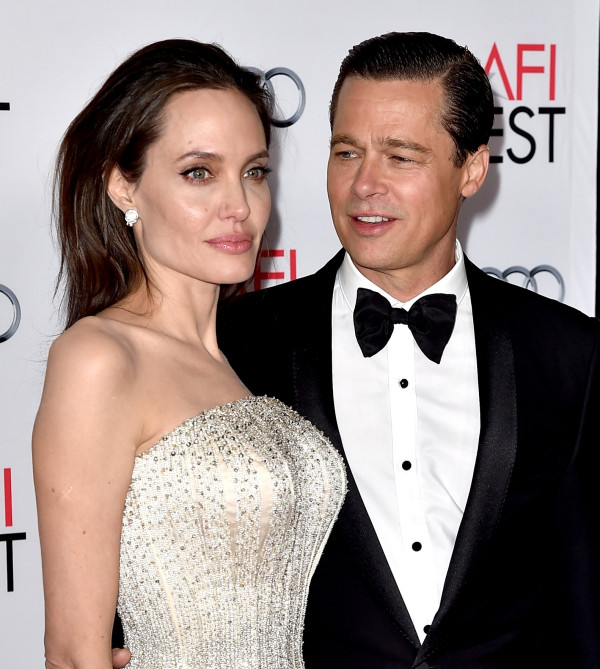 They are one of the strongest couples in Hollywood but even Angelina Jolie and Brad Pitt have their problems. The actors began filming their new movie By The Sea shortly after tying the knot but Jolie, 40, admits mixing business with pleasure proved to be challenging for their marriage.
Jolie and Pitt, 51, married on 23 August 2014 after almost 10 years together but rather than indulge in rest and relaxation, the newlyweds decided to spend their honeymoon on the set of By The Sea near Malta. It was the first time the pair had worked together since starring in 2005 action movie Mr & Mrs Smith but Jolie says it was a completely different experience the second time round.
Explaining their working dynamic, Jolie said: "When we first worked together it was very different because we didn't really know each other and we were young, and it was really a fun film, so we thought maybe By The Sea was going to be that kind of fun, but realised very quickly that it wasn't.
"So it was challenging [this time], but we made a private pact that we were going to try to be as open and honest and emotive as possible and give to each other as much as we could and, succeed or fail, we would just lay it bare. If we had married and were just starting a relationship it would have been a disaster, but because we have been together so long we wanted to see how far we could push our relationship and our love and see if we can work together under very intense circumstances and with very complex issues and see if it would make us better."
Despite their Hollywood status, Jolie insists she and Pitt are not immune to the highs and lows experienced by every other regular relationship. The actress told the Telegraph: "Brad and I have problems like any other couple. We have days when we drive each other absolutely mad, but the problems in the movie aren't our specific problems."
Set in France in the mid-1970s, By The Sea sees Jolie star as Vanessa, a former dancer, and Pitt playing her husband, Roland. On their travelling adventures, the couple begin to drift apart but find companionship in local residents after settling at a seaside resort. By The Sea is set for release in the UK on 11 December.
Watch the By The Sea trailer: