Jennifer Aniston always knew that Angelina Jolie wasn't right for Brad Pitt, friends of the star have claimed. News that the couple had split after 12 years together apparently didn't come as a surprise for the Friends actress, who was married to Pitt for five years between 2000 and 2005.
"Throughout all the pain and hurt Jen endured when she split from Brad she always felt Angie wasn't for him," a source told The Mirror. "She always thought she was too complex for him as she sees Brad as quite a simple guy... He's just a regular guy with a high profile job."
"Everyone in Jen's circle presumed Angie would grow tired of Brad and it would be her leaving him for another guy."
Angelina Jolie, 41 and Brad Pitt, 52, first met and 'fell in love' on the set of the 2005 spy film Mr and Mrs Smith while he was still married to Jennifer Aniston. The pair always denied that they embarked on an affair however, Aniston and her friends believed otherwise.
"Despite what Angie may have said they all think she stole Jen's husband from her. They all still call her Groom Raider."
Since the sensational news of the split broke, making headlines around the world, Aniston has kept a dignified silence, stating only that she wishes to be left out of her ex-husband's divorce drama having long moved on and expressing her sadness for the couple's six children. However, her friends have come forward to slam Jolie and Pitt.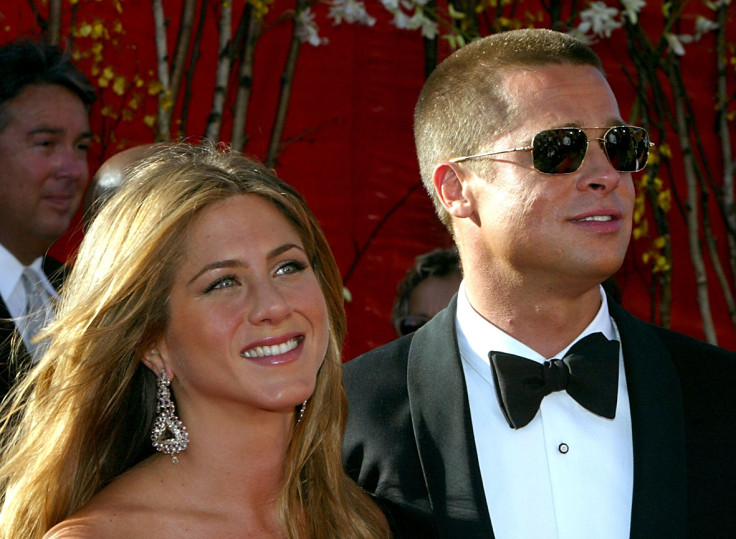 TV host Chelsea Handler who is a long-time friend of Aniston and was among the guests at her wedding last year to actor Justin Theroux, launched a savage attack on the By the Sea actress on her Netflix show Tuesday night, calling the star 'a f***ing lunatic' and calling Brad out for ever getting involved with her.
In a segment about the split, Chelsea said: "There are rumors that part of the problem was that Brad was allegedly drinking and smoking too much weed. I wonder why he would need to self-medicate."
"Oh yeah, because he married a f***ing lunatic, that's why," she added.
As he faces accusations and a possible investigation into allegedly verbally and physically abusive behaviour following a drunken row, Pit himself has maintained his silence, expressing his sadness at the divorce and requesting privacy for his six children with Jolie as he calls on his estranged wife to 'lower the volume' on the public custody battle.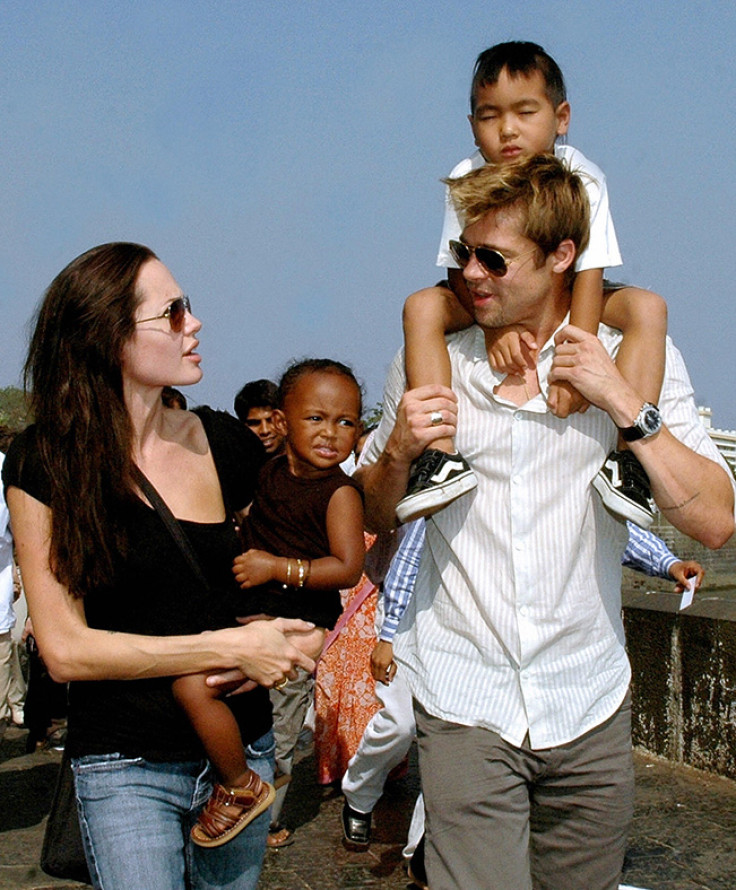 Brad and Angelina have three biological children and three adopted children together. They tied the knot in 2014 at their estate in France, however just two years later the marriage has fallen apart.
On Monday, Angelina filed for divorce for 'the health of her family', citing 'irreconcilable differences' as she seeks full custody of the children Mail Online reports.
According to TMZ the World War Z actor is angry about allegations of 'anger issues and substance abuse,' and intends to fight for joint custody of their children.