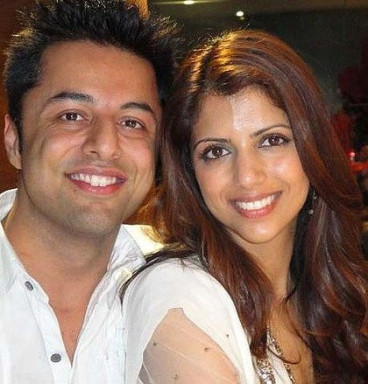 A coroner in the UK has ruled there will not be an inquest into the death of murdered Honeymooner Anni Dewani as there is "no sufficient cause" to do so. Coroner Andrew Walker, speaking in North London's Coroner's Court, said: "In these proceedings, the matter will now rest."
Dewani was murdered in 2010 during a carjacking in the outskirts of Cape Town, South Africa, on the second day of her honeymoon with husband Shrien. Three men were convicted for the murder - Xolile Mngeni, Mziwamadoda Qwabe, and taxi driver Zola Tongo.
Qwabe and Mngeni were both given life sentences after pleading guilty to her murder. Tongo was given an 18-year-jail sentence for his part in the killing.
Shrien Dewani was accused of ordering the killing of his wife. However, his trial in South Africa collapsed as the judge ruled the case against him was "riddled with inconsistencies". Anni Dewani's family argued a new inquest was necessary as there were still many unanswered questions regarding her husband's version of events on how she was killed.
Christopher Staker, representing Anni Dewani's family, added: "The family's primary preference would be for an inquest to proceed now. The reason for that is that there is simply, as a result of what has happened in South Africa, no clear picture. In fact we have a contradictory picture of what happened between the time that Anni's parents last spoke to her on the evening of 13 November 2010...
"On the morning of 14 November 2010, at 7.50am she was found dead in a car in Cape Town, with a bullet wound to the neck. The question that the family are desperately seeking an answer to is what happened between the time that her parents last spoke to her on the evening of the 13th, and the time that she was found dead the next morning in a car."
Shrien Dewani returned to England at the conclusion of the case without ever commenting in public. He denied the allegations against him.