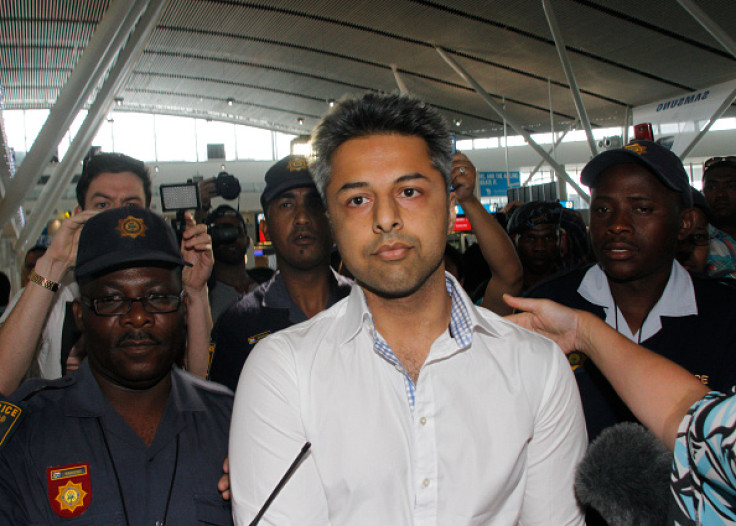 Shrien Dewani has had his Bristol home daubed with white paint after the businessman returned to the UK following his acquittal in a South African court of ordering his wife Anni's murder.
Dewani is believed to be staying in London after he landed at Gatwick Airport from Cape Town on Tuesday morning.
He was met at the airport by armed guards after landing on an Emirates flight.
Ahead of his return to his Westbury-on-Trym home, vandals appear to have thrown paint across the gated entrance.
The 34-year-old, who was was extradited in April for the trial, was cleared by judge Jeanette Traverso of arranging the murder of his wife Anni in 2010.
Care home owner Dewani maintained he did not order for Anni to be killed during their honeymoon and was found not guilty after Traverso found holes in the prosecution's argument he was trying to get out of the marriage because he was gay.
Three men ‒ Zola Tongo, Mziwamadoda Qwabe and the late Xolile Mngeni ‒ have already been convicted for their part in the murder, which happened when the newlyweds taxi was highjacked.