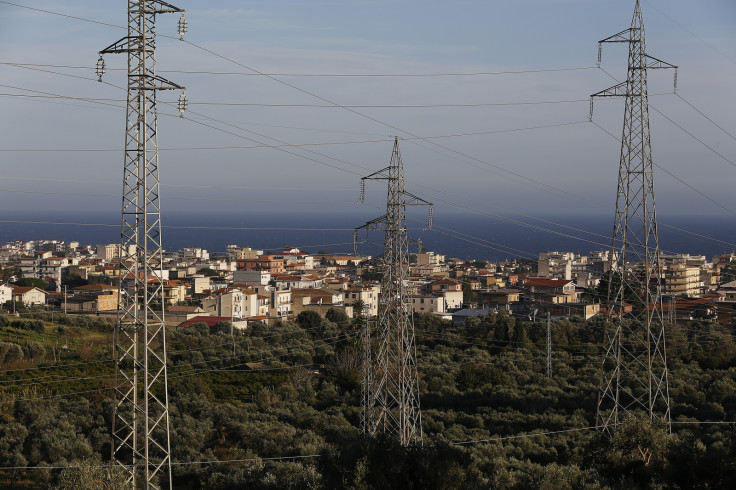 A day after graffiti writing called anti-mafia priest Don Luigi Ciotti a "cop", Italy marched against organised crime in the first officially-recognised national day in memory of mafia victims.
Don Ciotti's organisation Libera, a civil society organisation recovering properties seized from the mafia for social good, led the nation-wide demonstrations from Locri, a small Calabrese town and a stronghold of the powerful N'drangheta mob.
According to the organisers, 25,000 people marched in Locri, and half a million across the 4,000 places in Italy where the demonstrations took place.
A day before the protests, vandals scrawled graffiti on Locri's walls calling Don Ciotti and those participating in the demonstration "cops".
Headlining the rally, Don Ciotti said he was proud to be called a cop and denouncing the anonymous threat as a "sign of a lack of courage", the Associated Press reported.
In his speech – he said "we are all cops" – praising professionals dedicated to protecting ordinary citizens. His message echoed that of the rally participants. A widow whose husband was a police officer killed in 1990, donned a white shirt reading: "Proud of having married a cop" at the march.
"When I saw yesterday's writing I got mad, my stomach turned upside down, that's why I am wearing this shirt," said Vittoria Dama, quoted in the Italian news agency Ansa. "I am the wife and the mother of an officer and today I feel like the mother of all Italian officers. Cops are good people. Respect!"
The graffiti was viewed as a threat to the town authorities and to the priest, who has received death threats in the past due to his organisation's work. Libera, meaning "free" in Italian, was founded in 1995 in the aftermath of the 1993 shocking assassinations of anti-mafia prosecutors Giovanni Falcone and Paolo Borsellino. The march was the 22nd organised by the organisation, but the first one officially recognised by the Italian State.
"I am proud that today, for the first time, we celebrate the National day for the memory of mafia victims, voted into law by the Chamber of Deputies just twenty days ago" wrote House Speaker Laura Boldrini on her Facebook account. She expressed her solidarity to Don Ciotti for the threats received, adding: "Dialogue between institutions and civil participation is crucial in eradicating criminal organisations from our country."