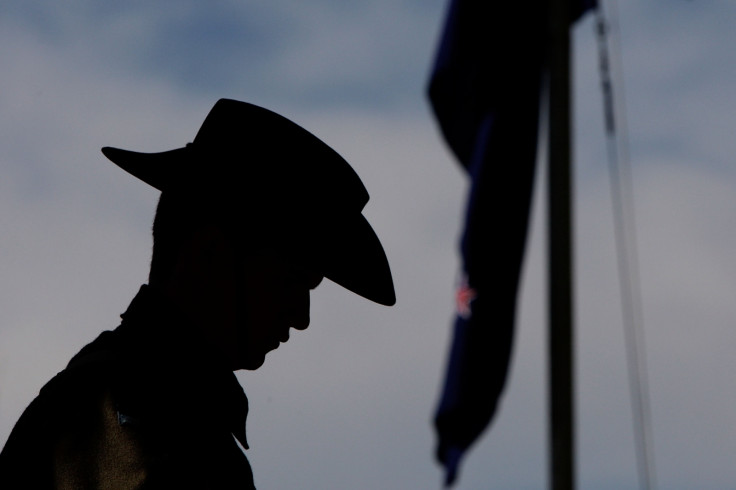 A 16-year-old jihadi fantasist who became obsessed with suicide bombings and was in close contact with the British Anzac Day terror plotter has walked free after being detained by anti-terror police.
Manchester Youth Court heard how the schoolgirl researched Islamic extremism online and exchanged over 2,000 WhatsApp messages with the British teenaged boy who admitted to plotting an Islamic State (Isis)-style terrorist beheading in Australia, the day before they were both arrested.
The 15-year-old boy from Blackburn was jailed for life in October for inciting terrorism by encouraging the murder of police officers during the 100th Anzac Day ceremony in Melbourne.
The 16-year-old girl, who cannot be named for legal reasons, admitted two offences of downloading terrorist information, an offence under section 58 of the Terrorism Act, the Press Association reported. The teenager had downloaded a copy of the Anarchist Cookbook and handwritten instructions for a viable bomb.
At her most fanciful, the girl had imagined she would hack into the White House, and used computer systems at her school to research Jihadi John, the British-born Islamic State Jihadi Mohammed Emwazi, and Michael Adebolajo, who killed Fusilier Lee Rigby in Woolwich in 2013.
The girl told the court: "I deeply regret what I have done. I wish to make changes if I get the chance to prove I am not a terrorist."
She was sentenced to an intensive 12 month referral order with youth offending teams to address her radicalisation. District Judge Khalid Qureshi said: "It must be every parent's worst nightmare to discover their child has been accessing material they should not, of whatever type."