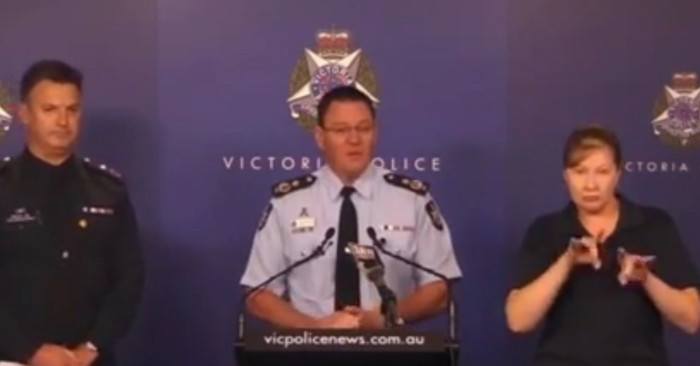 Police in Melbourne have charged a 17-year-old with planning a bomb attack in the city, using improvised explosive devices which were seized and detonated in a controlled explosion.
Victoria State Police and the Australian Federal Police conducted the joint raid in the Melbourne suburb of Greenvale. Raids also took place in Sydney.
Australian Prime Minister Tony Abbott said: "There have been some raids over the last 24 hours in Sydney and Melbourne. There's been at least one arrest. There is evidence of a bomb plot that was in a reasonably advanced state of preparation."
In a statement a Victoria police spokesman said: "A joint Victoria Police and Australian Federal Police operation has resulted in a 17-year-old being charged with terrorism offences.
"As part of the Melbourne Joint Counter Terrorism Team (JCTT) Operation Amberd, a search was conducted at a residence in the suburb of Greenvale.
"During the search of the Greenvale premises, three items were located. These were subsequently transported to a nearby park where they were rendered safe by police during a controlled detonation."
AFP Deputy Commissioner Mike Phelan said: "At this point in time we've got to examine lot of material that was seized at the premises, sift through a lot of intelligence we have to get the full picture, so we may not know exactly where it was going to occur nor when it was exactly going to occur. But let me tell you, something was going to happen.
"As a result of Victoria police and AFP interception yesterday, some Victorians are going to be alive because of it. Had we not intervened, there was a real threat of action being taken."
Local media are reporting that an attack was planned for Sunday, 10 May, which is Mother's Day in Australia. The arrest comes just weeks after police disrupted a suspected Islamic State-inspired plot to launch terror attacks during the city's Anzac Day commemorations.
Harun Causevic, 18, appeared in a Melbourne court yesterday (8 May) where he was refused bail on charges that he and Sevdet Besim, also 18, planned to behead a police officer. A magistrate ruled Causevic posed "an extremely serious risk to public safety".
A 14-year-old from Blackburn, Lancashire, is also facing charges over the Anzac Day plot.
Yesterday's raids are not thought to be connected to the Anzac Day plot.