A relative of one of the teen Australians detained on suspicion of plotting a terror attack on Anzac Day says Melbourne police were simply putting on a "show of strength" with no evidence to detain the suspects.
Melbourne businessman and gym-owner Jemal Abazi, a distant relative of 18-year-old Sevdet Besim, also says police used shocking brutality when carrying out the raids.
"They belted the absolute shit out of the father," Abazi told Melbourne's The Age. "He has a sore back. He hears a noise outside and thinks there is something wrong because he has four boys and he thinks they are fighting. Before he gets to open the door, they break the window, smash down the door, put him to the ground, smash him over the head, he cops a hiding."
Abazi owns the Albanian Eagles youth gym in the city, and a high proportion of those who attend are Muslims. However, Abazi says he has never heard of any extremist sentiments being expressed.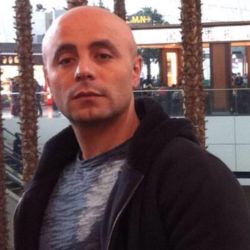 "Definitely no actions of that sort. This is a stepping stone to try and help kids off the street and no one gets influenced in religion or pressured to become a better Muslim. Kids come here, adults come here – one day off the street is that one day we could save someone's life. Today the biggest problem is the drug problem, the alcohol problem. We don't think we have a Muslim problem."
Abazi describes the police as "numb-nuts" who have no evidence of any crime, but Victoria Police says Besim "has been charged with conspiracy to commit acts done in preparation for, or planning, terrorist acts under section 101.6 of the Commonwealth Criminal Code Act 1995."
The force also refers to the arrest of a 14-year-old youth in Blackburn, Lancashire, UK, saying: "Investigators received information from UK authorities after they allegedly uncovered communications between the teenager and a man in Australia. The nature of the communication will form part of the investigation and therefore it would be inappropriate to comment further."
Reports from Australian media claim the plot involved running over a policeman - with chilling echoes of the murder of Fusilier Lee Rigby in London - and going on a shooting rampage. There are also claims the teens were "groomed" by Australian Isis leader Abu Khalid al-Kambodi in Syria.