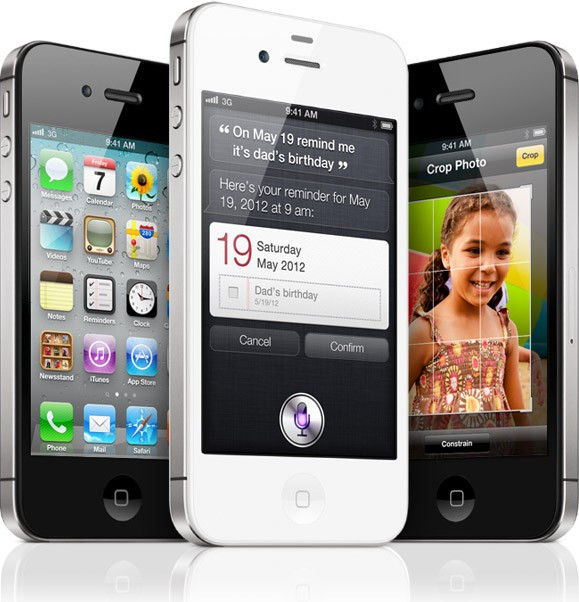 Apple has issued a statement confirming, despite an initially tepid consumer response, its recently unveiled iPhone 4S has officially broken the opening day pre-order record set by its predecessor, the iPhone 4.
Apple released its official statement confirming a number of mobile carriers' initial reports of record-breaking pre-order sales. The record had previously been held by the iPhone 4, which shifted 600,000 units in its opening 24 hours.
"We are blown away with the incredible customer response to iPhone 4S," commented Philip Schiller, Apple's senior vice president of Worldwide Product Marketing. "The first day pre-orders for iPhone 4S have been the most for any new product that Apple has ever launched and we are thrilled that customers love iPhone 4S as much as we do."
The news comes despite the tepid at best reaction Apple's new iPhone met upon its unveiling. Analysts have since suggested fans' initial hesitance could be a indicative of most Apple desire to see the widely speculated next-generation iPhone 5, not a reworked version of Apple's current iPhone 4.
The iPhone 4S' unveiling was doubly-damned by its close proximity to the death of Apple's co-founder Steve Jobs. Apple's ex-CEO and then Chairman passed away Wednesday just one day after the 4S' unveiling.
In the UK the iPhone 4S is currently available for pre-order on a number of mobile carriers' sites, including Vodafone and Orange.
The prices on offer for the iPhone 4S range from free on a number of two-year contracts, for around £40 to £60 per month. Cheaper contracts reduce the monthly fee to around £25 per month but ask customers to shell out £380 for even the most basic model of the 4S.
The device is also available for pre-order sim-free direct from Apple, with prices ranging from £499 to £699.
For a more complete look at the deals available, take a look at the IBTimes' iPhone 4S buyers guide.