The iPhone 6 and 6 Plus, with larger and more durable screens, and improved software, represent more than your usual Apple upgrade. Tim Cook called it the "biggest advancement in the history of the iPhone." But where Apple is revamping its flagship phone, Samsung made few changes to its successful formula for the Galaxy S5 released earlier in 2014.
With hacking scandals affecting Apple and flagging sales dogging Samsung, both companies need a win. How do their products compare?
---
iPhone 6 vs Galaxy S5: Design
Of the two iPhones Apple debuted at its September 9 event, the iPhone 6 is longer and wider and a fair bit slimmer (6.9mm) than last year's iPhone 5S – it's on the size scale of Samsung stuff. And the 6 Plus goes even further, while still staying thinner (7.1mm) than its Samsung equivalent.
The new iPhones come in gold, silver, and grey, while Samsung offers black, blue, white, and gold.
---
iPhone 6 vs Galaxy S5: Screen
With measurements sorted, let's look at the screen size and resolution. At 4.7 inches and 326 pixels per inch (ppi) density, the iPhone 6 screen is larger but with the same sharpness as last year's model. The iPhone 6 Plus on the other hand sacrifices pixel density for size, with a screen of epic proportions - 5.5 inches. Still, at 401ppi, the 6 Plus pixel density is a marked improvement on last year's 5S.
At 5.1 inches, the Galaxy S5 is smaller than the 6 Plus but at 432ppi it has better pixel density than either new iPhone edition.
And then there's the iPhone's new "ion strengthened" screens, promising durability and reduction in the scourge of screen cracks that always seem to happen just before insurance expires.
---
iPhone 6 vs Galaxy S5: Hardware
Both iPhones use Apple's new A8 chip, which is more powerful and efficient than the A7 found in the IPhone 5S. That means it has longer battery life. It is suspected, that the processor only has 1GB of RAM when nowadays the smartphone standard is 2GB. That's what Samsung's S5 has as well, with its Qualcomm Snapdragon. In all fairness, Apple haven't actually said anything about the RAM but in this case the rule is: no news is bad news.
A key new feature of the iPhone 6 and 6 Plus is Apple Pay, which will allow for the introduction of mobile payments. Users will be able to link their iPhone with their credit card and simply swipe to buy.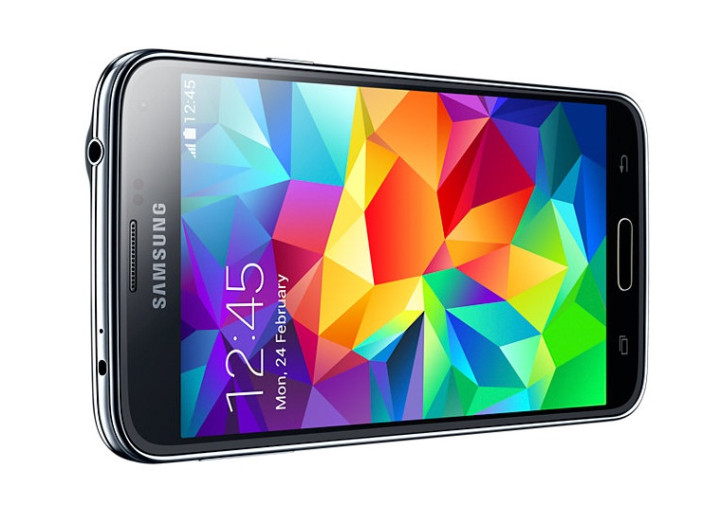 ---
Camera
Samsung's got a much better camera in terms of resolution, with 16 megapixels to the iPhone 6's 8 megapixels. The Galaxy S5's 4K video recording capability is also a notch above what's offered from from Apple's newest model.
But the new iPhone Plus does have optical image stabilisation, so there's that.
---
Software
Here's a big one for Apple, with iPhones 6 and 6 Plus able to use the iOS 8 operating system unveiled at WWDC in June.
With its HealthKit and HomeKit platforms, third-party keyboards, improved maps, interactive notifications, widgets and family sharing, the fancy new software should hopefully compensate for the lacking RAM.
Samsung are operating on Android's 4.4 (KitKat), which works like a charm. The phone's interface has been made snazzy by the introduction of TouchWiz, which includes motion navigation and home screen customisation (a bit like the slick iOS standard).
---
Release date and price
The iPhone 6 and 6 Plus will be available for pre-order from this Friday, 12 September and will go on sale a week later, on Friday 19 September in countries around the world. The iPhone 6 with 16GB will cost £539, converting from dollars (the UK price is yet to be confirmed). For the 16GB iPhone 6 Plus it will be £619.
As you well know, Samsung's Galaxy S5 16GB has been on the market since April, costing £550 for the device but with an option of £28-per-month on a 24-month contract.