The iPhone 6c will feature a 4in screen similar to that of the iPhone 5, 5c and 5s, according to the latest leaks. Images purporting to be the rear casing of the iPhone 6c were posted online by Future Supplier, appearing to be nearly identical to the iPhone 5c but with a few slight discrepancies.
One of the most notable differences is the shape of the camera flash, with the iPhone 6c appearing to feature an oval shape as opposed to the round flash of the iPhone 5c. The camera itself is unchanged, remaining flush with the rest of the shell, unlike the iPhone 6.
The base of the casing has a number of other distinguishing features that set it apart from the iPhone 5s, including extra speaker and microphone holes.
From the photos, the case appears to be thicker than the iPhone 6, suggesting that it will revert to the same size as the iPhone 5 models.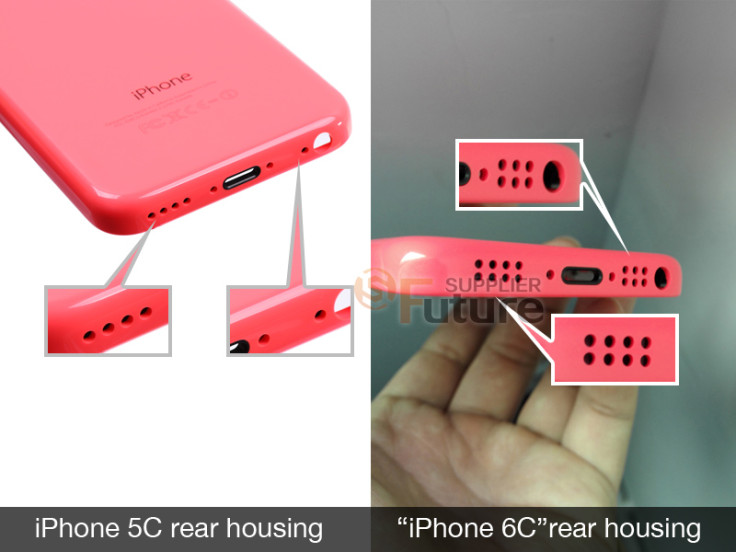 This is the latest in a series of leaks and rumours surrounding Apple's next-generation iPhone models. Earlier this month reports surfaced claiming that Apple's next smartphone will integrate Force Touch technology into its screen.
This technology offers improved screen functionality by using pressure sensors to distinguish between a light tap and a deep press from a users' fingertips.
The rumours, which came from the Wall Street Journal, also claimed that Apple was planning a pink version of the iPhone 6 to be included alongside the existing colour range of gold, silver and space grey.