Apple iPhone 7 rumours and release date: New handset to be waterproof and rugged?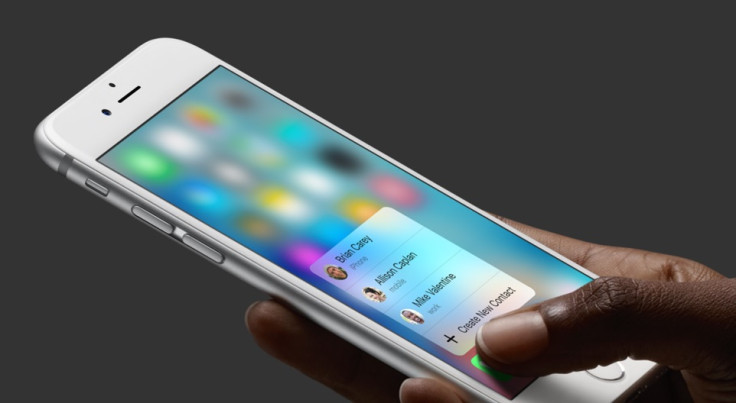 The iPhone 6s is barely a few days old and already we're looking ahead to the iPhone 7, as internet gossip hots up as to what new features it will have. The latest rumour to spill out from online speculation is that the handset could be waterproof – something that will be welcomed with open arms from the many iPhone owners who want peace of mind with their investment.
The report has surfaced on Chinese social networking site Weibo, which claims there are iPhone 7 prototype units being produced with waterproof and dustproof capabilities. It's a feature already found on a rival handsets from Sony, Samsung and HTC, so it is plausible Apple would be working on a phone that can keep up in the rugged stakes.
With the Apple Watch already using waterproof technology it is rumoured the same techniques could be transferred to the new iPhone 7, where its internals are enclosed and protected by watertight seals. Further weight can be added to the rumour of a waterproof iPhone 7 as Apple filed patents earlier in the year that looked at ways to keep components resistant to moisture using a technique called 'vapour deposition', where integral parts are coated with a hydrophobic layer.
The current iPhone 6s and 6s Plus, while not listed as waterproof, have been put under tests that found they hold up rather well to a dunking compared to previous models. A YouTube user put both handsets in bowls of water and they were shown to survive an hour submerged, although the results have yet to be verified.
Of course, we'll take any rumours at this stage with a shovel of salt but it would certainly be a feature we'd like to see.
Apple iPhone 7: rumours, features, release date
Further rumours cited in the post claim the iPhone 7 will lose its aluminium chassis for an unknown material – perhaps a move initiated after consumers reported being able to bend their iPhone 6 handsets.
We may also see a completely flat LCD panel, suggesting we will no longer have rounded edges on the display. We have no idea what the next-gen iPhone 7 will bring to the table at this stage and we're unlikely to see any new handsets until September 2016, but we will keep our ear to the ground for any further leaks, rumours or announcements.
What feature do you want to see most in the next iPhone 7? Share your thoughts @IBTimesUKTech
© Copyright IBTimes 2023. All rights reserved.