WatchOS 2 is the first major upgrade to Apple's smartwatch software since its launch in April 2015. The update to Apple's wearable OS was announced at the World Wide Developers Conference in June and has been been put through its paces by devs and beta testers ever since.
At the event in San Francisco on 9 September, Apple's Jeff Williams announced that WatchOS 2 would go public the following week on September 16. That's the same day that iOS 9 is made available to iPhone, iPad and iPod Touch owners - users will need to download iOS 9 to their iPhone before they can upgrade their Apple Watch. But just how will WatchOS 2 impact what happens on your wrist?
---
Native Apps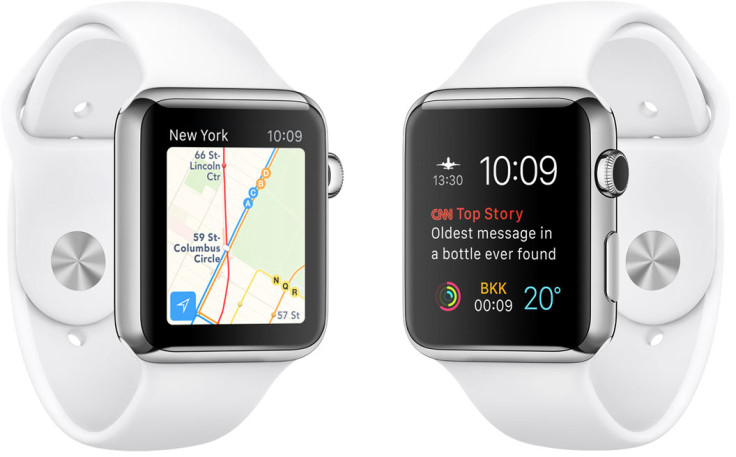 Detractors slamming the Apple Watch as an expensive remote control for the iPhone do have a point: the Apple wearable is largely reliant upon the phone, particularly for running apps. This all changes with Native Apps in WatchOS 2, allowing apps to run directly on the watch rather than remotely on the iPhone.
This all makes for substantially improved performance and responsiveness. Apps can also run entirely standalone without the iPhone being present.
Wi-Fi Watch
In WatchOS 1 Wi-Fi is limited to communicating with a paired iPhone when out of Bluetooth range, plus a handful of other applications such as Siri and Messages. Bring on WatchOS 2 and third-party apps running on Apple Watch will have internet access all of their own either via a connection with your phone or directly via Wi-Fi.
Battery life concerns
Upon its announcement much was made about the anticipated poor battery life of the Apple Watch. Many have been very pleasantly surprised by the reality, however, with some managing two full days of use between charges.
Nevertheless, new fears have come to light that WatchOS 2 does indeed cause battery performance to nose-dive. Posters on Reddit have expressed concern since installing the 'Gold Master' version of watchOS 2 (the final version of the software ready for public release) that battery life has struggled to last the day.
Hardware Access
As part of the OS release Apple has made a host of APIs available to developers allowing them low-level access to Apple Watch hardware resources. Watch apps will be able to make use of a variety of sensors such as the digital crown, accelerometer and Taptic Engine.
The Taptic Engine has a variety of vibration patterns available to developers with the aim, according to Apple, of getting different types of information to wearers without them having to glance at the watch screen.
Pictures and Sound
For the first time video playback becomes possible within an Apple Watch app. The video files can be stored locally on the watch or somewhere accessible via the internet. Audio playback is supported too through the integrated watch speaker or via a Bluetooth device.
Background audio is now possible as well, letting wearers flip out of an app to a watch face or a glance screen while the audio track keeps playing. An Apple Watch wearer will also be able to send messages and make phone calls directly from within watch apps.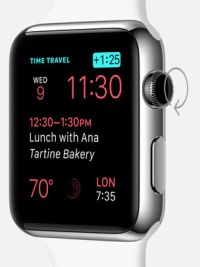 Third-Party Complications
Complications are those configurable watch face inserts that tell you what's next in your diary, what the temperature is or how you're matching up against your daily activity goal.
All well and good, and a great feature of Apple's watch faces, but complications have so far been limited to Apple's own information palette.
Step forward WatchOS 2 which now opens the door to third-party complications, letting you embed information from any supported app into your favourite watch face.
Time Travel
With all of these notifications, complications and diary entries landing on our wrist it is easy to feel a little out of control. Time Travel helps by letting you scroll forwards or backwards through time - as your watch sees it - to browse upcoming appointments or earlier news headlines and notifications you may have forgotten about.
Watch Faces
The Apple Watch has a beautiful colour screen and it's not afraid to use it. With WatchOS 2 comes the ability to use photos of your own as watch faces, even a whole album with a different image appearing each time you raise your wrist.
Should you ever tire of your own photo library then Apple has also bundled 24 time-lapse videos of landscapes and cityscapes from around the world which can also be used as watch face background.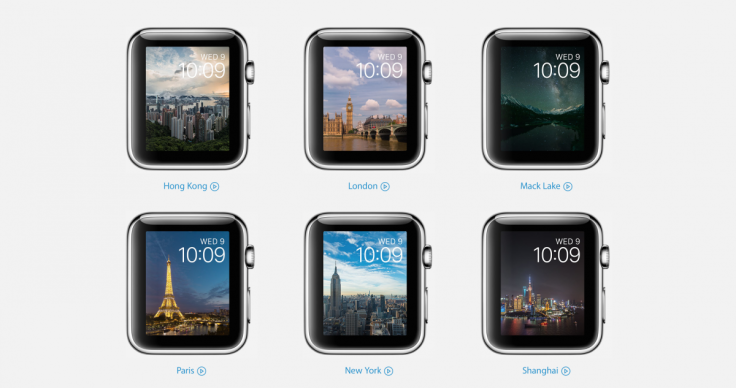 Nightstand Mode
Hands up who ditched their alarm clock in favour of a smartphone. All of you? We thought as much. Apple is giving another option to owners of its watch, and this one might make more sense.
Nightstand mode is activated automatically when the watch is on charge and sitting on its side (try doing that with an iPhone). Tap the screen and it simply displays the time, date and your alarm. Snoozing and switching off the alarm is simple too, just press the Digital Crown or side button. We only wish there was an option to keep the display active all night without having to tap the screen.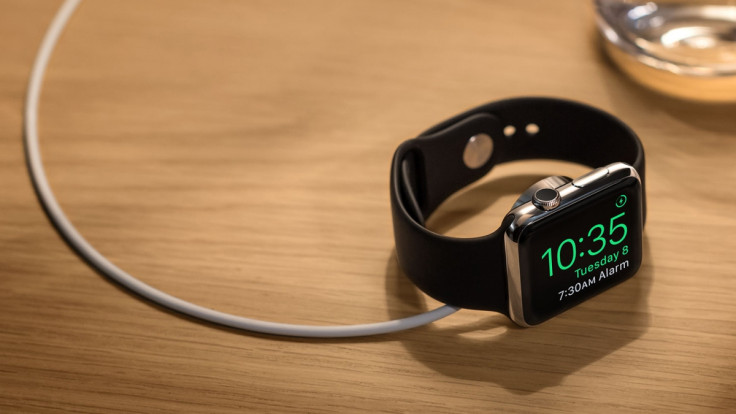 Apps Aplenty
As with any app platform, success largely depends upon developers' willingness to write for it, but with over 10,000 Apple Watch apps already released already the outlook looks good. Some of the First apps revealed to make use of these new features have included Facebook Messenger and a remote viewer for GoPro action cameras.