The official product pages for newly released iPhone 5s and iPhone 5c do not give much details about the battery capacity of the devices. AnandTech, after obtaining information from FCC documentation, claims iPhone 5s and iPhone 5c use 1570mAh and 1507mAh battery respectively. Besides, the iPhone 5s features 10% bigger battery and the iPhone 5c uses 5% bigger battery than the previous iPhone 5, which runs on a 1440mAh battery.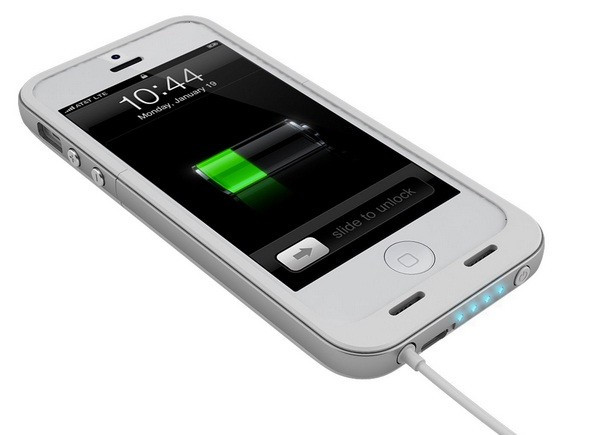 As for the official battery rating, both iPhone 5s and iPhone 5c offer talk time up to 10 hours on 3G, standby up to 250 hours, web browsing up to eight hours on 3G and up to 10 hours each on LTE and Wi-Fi, video playback up to 10 hours and audio playback up to 40 hours.
iPhone users, however, can enhance the battery life through several tips and tweaks. These customisations in settings are expected to improve the battery performance of the new iPhones. Below are a few tips to enjoy extended battery life.
1) Set Auto-Lock interval so the iPhone will turn off quickly after a period of inactivity. To enable the functionality, navigate to Settings>> General>> Auto-Lock and set the interval to a shorter period of time, which is to either 1/2/3/4 or 5 minutes.
2) Using Wi-Fi drains more energy as the iPhone's Wi-Fi chip searches for available network, which is one of the most intensive processes the chip performs. If it happens quite frequently then this will make a noticeable impact on the battery. To disable the feature, go to Settings>> Wi-Fi, then tap On/Off for Ask to Join Networks. It should be noted that by disabling the feature, the iPhone will join known Wi-Fi networks automatically but users will have to manually select a network if no known networks are available.
3) Lowering the screen brightness or turning on Auto Brightness also extends battery life. Turning on Auto-Brightness allows the screen to adjust based on lighting conditions, which can be enabled by navigating to Settings>> Brightness & Wallpaper and set Auto-Brightness to On.
4) Turn off the LTE. To do this go to, Settings>> Cellular>> disable LTE/4G.
5) Apps that use location services reduce battery life. Therefore, turn off the location based services, go to Settings>> Privacy>> Location Services>> System Services.
6) Apple has introduced several new features to the Notification Center in addition to the stock widgets. Turn these features off when not in use to save power. Go to Settings>> Notification Center>> scroll down to the Today View and turn off the features accordingly.
7) Heat can degrade the performance of iPhone's battery. Hence, do not keep the iPhone in direct sunlight, hot car and also the glove box.
8) Turn on Airplane Mode while in either low or no-network coverage area to increase battery life. Go to Settings and set Airplane Mode to On.
9) Turn off dynamic wallpapers and select the wallpapers from the Stills category or from your own photo gallery but not from the Dynamic category. Head over to Settings>> Wallpaper & Brightness and tap on Choose Wallpaper.
10) Review the apps list which are using Background App Refresh by following this path -- Settings>> General>> Background App Refresh. Then disable it for apps that are running in the background to fetch data.
11) iOS 7 comes with various animations and motion related effects such as parallax, which juice more battery. Go to Settings>> General>> Accessibility>> Reduce Motion and turn on the switch to disable such motion effects.
12) iOS 7 automatically updates the apps that are in the background. Those who do not wish to update all apps, can turn this off by going to Settings>> iTunes and App Store>> scroll down to Automatic Downloads section and turn off Update switch.
13) Turn off the Bluetooth when not in use. Go to Control Center or Settings>> Bluetooth to turn it off.
14) Those who are having multiple email accounts on iPhone, enable Push for only the most important email accounts. For other accounts try to fetch data manually for better battery life.
15) Spotlight searches several types of content like Application, Contacts, Music, Podcast, Mails and Events. But users can selectively search across content by going to Settings>> General>> Spotlight Search.
16) Apps with Push Notification alert users to new data, which is likely to impact battery life. To disable, go to Settings>> Notification and choose apps which need to be disabled.
17) Turn off Siri's Raise to Speak feature if it is not used frequently. Go to Settings>> General>> Siri>> Raise to Speak.
18) Turn off Siri while it is not being used. Go to Settings>> General>> Siri.
19) Turn off Personal Hotspot when you are not using it. Head over to Settings>> Personal Hotspot to turn off the service.
20) Turn off equaliser setting for song playback. Go to Settings>> Music>> EQ.
Finally, iPhone users are advised to charge their devices in a timely manner. Additionally, use the original charger that comes along with iPhone. Users are also recommended to use iPhone regularly for proper maintenance of battery. Besides, Apple advises users to go through at least one charge cycle per month, which is charging the phone to 100% and then running it down completely.
Also read: Transfer Data from Old iPad to iPad Air via iCloud/ iTunes [How to]
[Source: iPhone Hacks]