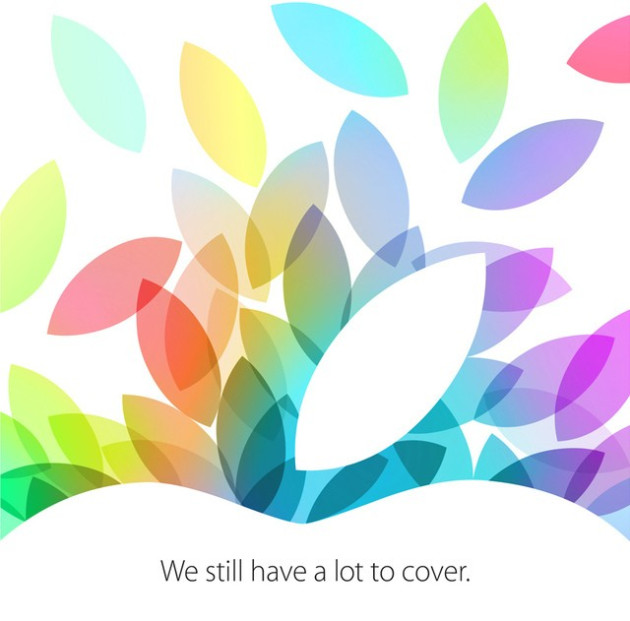 Apple recently sent out press invites announcing it will hold an event at the Yerba Buena Center for Arts in San Francisco, California where it is expected to launch new iPad and iPad mini models. While there is no official word on whether or not there will be a live stream of the event availble to the public yet, Apple will make the live streaming service available to a select group of international media and Apple employees outside the US.
Apple's media invite teases: "We still have a lot to cover", which hints that the company's focus will not be limited to the new iPad and iPad mini, but will also feature updated MacBooks and the public launch of OS X Mavericks on 22 October.
According to 9To5Mac, a London-based event will begin at 6pm local time and it will be held at the Kings Place Hall which has room for a few hundred people.
Holding a separate event in London suggests local journalists will get a chance to try out any devices which are launched - such as an iPad mini with Retina display, a redesigned full-sized iPad and new MacBooks.
In addition to live streaming the event for journalists in London, Apple will be broadcasting an internal live stream for its employees to watch the event in company offices across the world. As in the past, the recorded video for 22 October event should also be available for viewing on Apple's website as well as on iTunes soon after the presentation is over.
Apple did not provide a live stream of the 10 September iPhone event, either to its employees or the public. However, the company has a track record of providing a live stream for all major events held at Yerba Buena center for Arts, in the past.