Apple's newest Mac operating system, OS X Mountain Lion, could be just days away as the company has seeded the final preview to developers.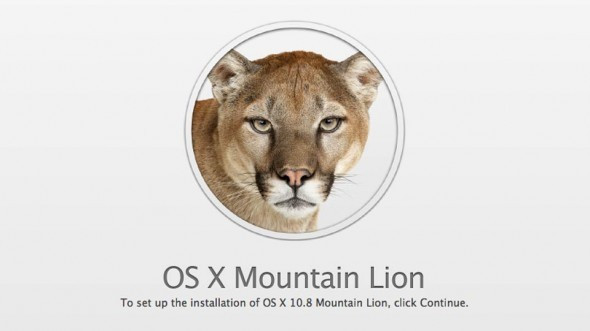 Called the Golden Master, the final build of Mountain Lion was made available to developers on 9 July and will be the final preview before the operating system - which will in all likelihood be the same build as this GM - goes on sale to the public.
Announced in February and shown off at WWDC in June, Mountain Lion brings a host of new features to the Mac operating system and brings it closer than ever to its mobile cousin, iOS.
With iOS-inspired design for apps like Notes, Reminds and Game Center, Mountain Lion aims to unify the user experience on both the Mac and iOS operating systems.
Much as Snow Leopard was a sizable update to Leopard rather than a major new operating system, Mountain Lion is evolutionary, not revolutionary, giving Lion a fresh new suit instead of completely revamping the OS.
We got our hands on an early developer build of Mountain Lion and put it through its paces earlier in the year, you can read our extensive preview of the new Mac OS here.
Along with the iOS styling and apps there's Messages, a complete revamp to the aging iChat that now caters for iMessage conversations with iPhone, iPad and iPod touch users, as well as a wide range of social networks like MSN and Yahoo.
Mountain Lion also brings deep Facebook and Twitter integration, where website addresses, images and more can be tweeted or added to a status update in a matter of clicks and without visiting either social network directly.
Apple has stated that to upgrade from Lion to Mountain Lion will cost £13.99 in the UK and $19.99 in the US.
As for a release date, Apple said it would hit the App Store sometime in July, so with the Golden Master sealed and delivered you can expect Mountain Lion to arrive in the next couple of weeks.