A new report has reignited the debate over working conditions in the Chinese factories that assemble Apple products.
According to China Labor Watch (CLW), a US-based organisation for Chinese workers' rights, and Bloomberg, workers employed by Catcher in Chinese factories are often in contact with potentially noxious chemical substances.
Workers at a factory in Suqian, a small city located about six hours away from Shanghai, told CLW their issues stretched far beyond chemical exposure, complaining of insufficient training and inadequate equipment.
Two employees claimed they were not given earplugs "until well into their first month", and that workers were only handed an active carbon face mask day to protect themselves from dust, fumes, and small-particles.
Gloves, meanwhile, were in short of supply and of poor quality.
"After a few hours, the gloves swell and get soft, like they've been corroded," an employee told Bloomberg.
Another worker added: "The fingers would be exposed.
"My hands turned bloodless white after a day of work. I only tell good things to my family and keep the sufferings like this for myself."
CLW added in one case an instructor would shout the answers out loud while new employees were filling their tests.
Catcher is a crucial cog in Apple's supply chain as they produce the majority of cases for the US giant's device. However, according to Bloomberg, employees at the Suqian plant were unaware of how to operate the machinery used to polish up iPhone, iPad and MacBook cases.
CLW also found that wages for resigning workers are rarely settled when they quit, and the agencies that hire them reportedly "withhold their full salaries if they insist on leaving".
The plant, the watchdog added, breached 14 of Apple's standards overall, "ranging from a failure to communicate the risk of handling hazardous chemicals to forcing probationary workers to pay for uniforms".
The organisation also found that most of the workers work over 10 hours a day for six days a week and new staff members were trained for only four hours, as opposed to Catcher's official requirements, which stipulate training should be at least 24-hour long.
The situation was exacerbated by the facilities to which the employees return after work. According to the report, Catcher's workers share dorms with four bunk beds, with many of them going without washing for days at a time.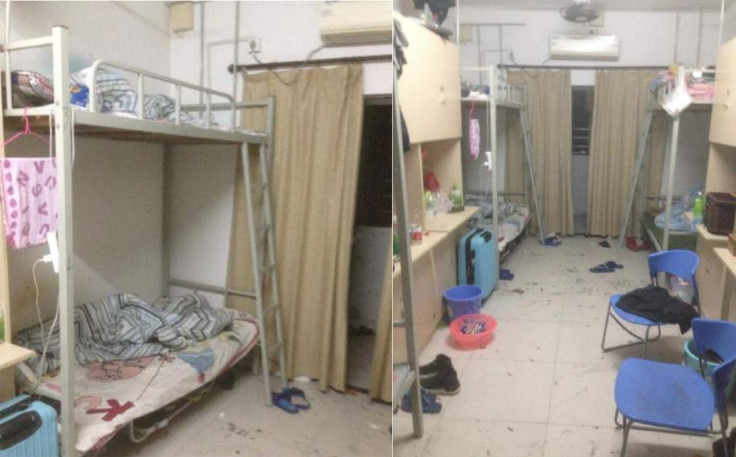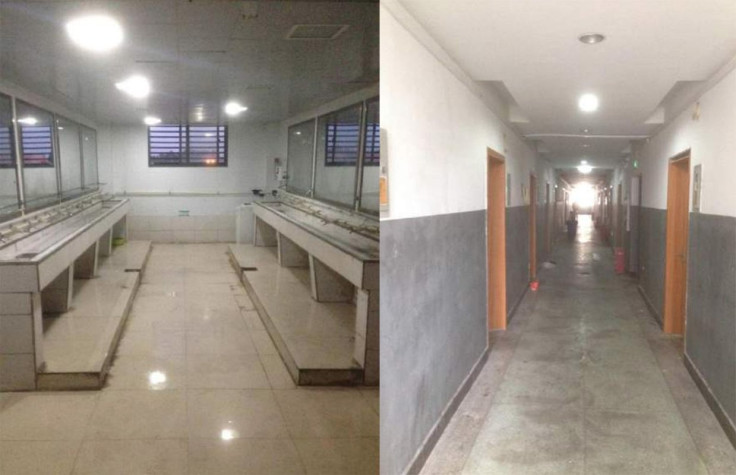 "Outside temperatures often fell to close to freezing and the workers kept all windows shut to preserve heat," Bloomberg said.
"That created a humid atmosphere in which odors of sweat, cigarettes, feet and unwashed clothing mixed freely. Workers living in about 20 rooms per floor share one wash space with 14 cold-water taps, a big public toilet — but no shower. Taking a proper bath required walking to an adjacent facility."
In response to the reports, Apple told Bloomberg: "We know our work is never done and we investigate each and every allegation that's made. We remain dedicated to doing all we can to protect the workers in our supply chain."
Foxconn criticism
It is not the first time working conditions at a Chinese plants of an Apple supplier have been subject to criticism. Earlier this month, a Foxconn worker allegedly jumped to his death from a phone assembly plant building in Zhengzhou, the provincial capital of Henan province in east-central China.
Approximately 50% of iPhones are manufactured in the city, with 350,000 employees working on production lines. Video footage posted by CLW showed 31-year-old Li Min lying lifeless on the ground after jumping.
The watchdog added that Li had been employed by technology giant Foxconn through an agency and had worked for the firm for just over two months.
The world's largest contract electronics manufacturer, Foxconn's clients include Apple, Nokia, BlackBerry, Nintendo, Sony and Microsoft. The Taiwanese firm is China's largest private sector employer with a workforce of approximately 1.2 million people but its plants making Apple products have drawn attention for worker suicides, accidents and labour disturbances.
Labour advocates say the company imposes excessive overtime and pressure on workers, especially when it ramps up production ahead of new iPhone launches
The CLW report could potentially reignite speculation over working conditions at the company, which in 2010 was accused of forcing its staff to work in a sweatshop environment. In the same year, it was estimated that at least 14 Foxconn workers took their own lives.