Apple has acquired PrimeSense, the motion control experts behind the first-generation Kinect sensor from Microsoft.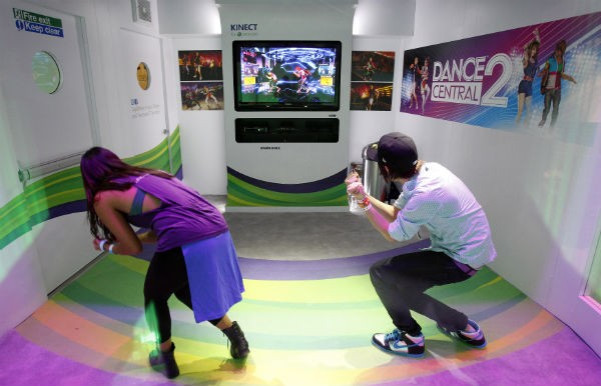 The news comes from Israeli financial newspaper Calcalist, who report the deal is worth $345 million (£214m, €255m).
Reports of the deal first emerged in July, when it was reported that negotiations had begun between Apple and PrimeSense after a delegation of senior engineers from Apple's optical hardware division visited Israel secretly, although no sources were cited.
Apple has yet to confirm the acquisition.
PrimeSense's chips enable devices to essentially "see" objects in front of them, and have been used in TVs, mobile devices, robots and computers.
Kinect
The most famous use of PrimeSense's technology is in the original Kinect motion sensor which was used in conjunction with Microsoft's Xbox console.
The Kinect sensors work by generating a three-dimensional representation of the space around the sensor using reflected infrared light, which picks up the players standing in front of a console and their movements.
How Apple might use the motion control technology is not known, but there has been a lot of speculation, most of which revolves around whether Apple will launch its own TV set.
The 3D sensor could be used to remotely control any Apple TV set it will launch, or it could be integrated into the Apple TV set-top box the company currently sells. It could even be used to recognise faces as an improved security feature on a smartphone or tablet.
Augmented reality
In September, Qualcomm used the PrimeSense Capri 3D sensor as part of a demonstration of its new Vuforia software platform aimed at bringing augmented reality mobile gaming to Android and iOS devices.
Apple began boosting its research and development activities in Israel in 2011 when it acquired flash storage firm Anovit Herzliya for £242 million to improve the flash memory of the iPhone and iPad.
The technology giant now has three R&D centres in Israel employing 300-400 employees.
According to Calcalist, Apple's Ra'anana centre scooped up some of Texas Instruments' engineers when the US firm announced job cuts in 2012 and the centre is now working on developing sensing technologies for the 3D analysis of body and facial movements, and how that can be converted into computer activity.
Read More: