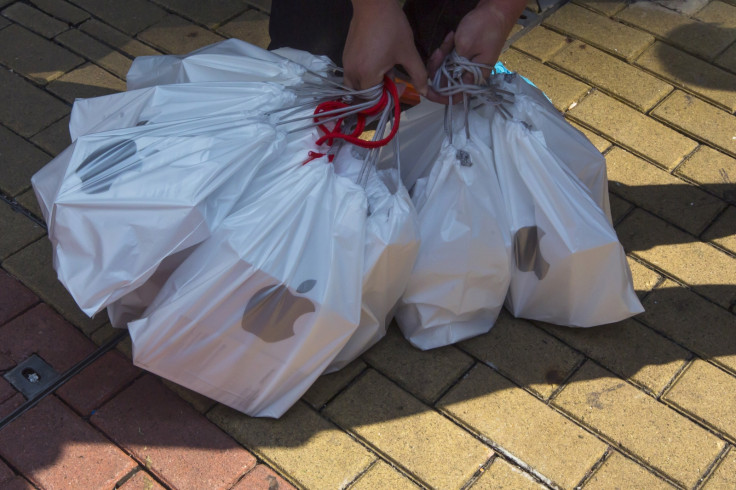 The number everyone is waiting for is the one least likely to be disclosed by Tim Cook when he reveals Apple's third-quarter financial results on 21 July. Apple Watch sales are said to have fallen markedly since it launched in April, while even a strong performance is unlikely to make much difference to the company's overall results.
Estimates pulled from 27 analysts by Fortune on 19 July suggests Apple has sold 4.07 million Watches since it first went on sale on 24 April. This is down slightly from the 4.54 million estimated by 10 analysts 12 days earlier, also for Fortune. Although the company is much larger now, this compares with 1.1 million iPhones and 3.3 million iPads in their respective first quarters. The silver lining is how few Android Wear smartwatches have been sold – just 720,000 by the end of 2014.
Data from Slice Intelligence, a company that creates its estimates from receipts emailed by Apple to Watch buyers, claims that Watch sales in the US fell 90% after its opening week. It estimates that Apple is selling fewer than 20,000 Watches each week in the US. Slice also claims that two thirds of Watches sold have been the cheaper Sport model, while fewer than 2,000 Edition models have been sold in the US to date.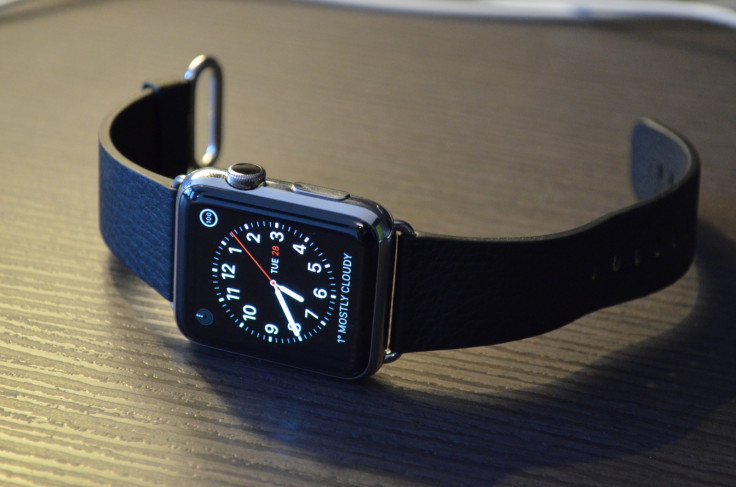 Poor Watch sales are likely to damage Apple's image more than its balance sheet, however: Trefis, a stock research company, believes that the Watch division counts for just 4% of Apple's current value. Such figures will be disappointing to Apple investors who had hopes pegged on the first new product since Steve Jobs's death in 2011 – but elsewhere the business is still in good shape.
For what is typically a quiet quarter for Apple – sales tend to drop in anticipation of a new iPhone release in September – the outlook remains positive. Apple's own guidance estimates a third-quarter revenue of $46-$48bn (£29.5bn-£30.8bn) and a gross margin of between 38.5% and 39.5%.
Wall Street and Silicon Valley analyst Neil Cybart predicts Apple will beat these estimates, turning in $50.9bn of revenue and a gross margin of 40.9%. He also expects sales to be as follows:
iPhone: 49.3m (up 40% year on year)
iPads: 10.1m (down 24%)
Macs: 4.9m (up 11%)
Watch: 4.3m
Investment banking company UBS is more bullish, as reported by MacRumors, estimating revenue of $52.5bn and an equal gross margin of 40.9%
The main takeaways from Apple's results are expecting to be continued iPhone growth and iPad decline – the latter of which could be reversed by the release of a larger 'Pro' model in September, if this happens – increased Mac sales, fairly low Watch sales and almost non-existent iPod sales.
Also up for debate will be China's affect on Apple's finances. The country is already the company's second-largest market and is predicted to overtake the US next year. Yet the country's economy isn't a safe haven: the Shanghai index fell by roughly 30% in June, prompting concern that the negative trend will see a fall in demand for luxury goods such as Macs and iPhones.
How to follow Apple Q1 2015 earnings call online
Apple's earning call takes place at 2pm local time in Cupertino and will be available for all to follow on Apple's website. Here is a list of the time the earnings call will begin around the world:
Here are the system requirements for listening to the call:
Streaming audio requires iPhone, iPad, or iPod touch running iOS 4.2 or above, a Mac running OS X 10.6.8 or above or a PC running QuickTime 7 or later. Safari, Internet Explorer, Firefox or 32-bit Chrome also required. If you do not have QuickTime installed on your Windows PC, it is available at www.apple.com/uk/quicktime.