Tech giant Apple has removed the New York Times news app from its app store in China, after a request from Chinese authorities.
An Apple spokesman said the app was removed for "a violation of local regulations", however the request is seen as a wider attack on the New York Times for critical coverage of China.
In 2012, the outlet published a series of articles which documented the vast wealth amassed by the family of Wen Jiabao, the then prime minister, causing the Chinese government to block the Times' website.
Viewing the website's content through the app was one of the few remaining ways to access the Times' content in the country, without resorting to special software to bypass the censorship.
"We have been informed that the app is in violation of local regulations," an Apple spokesman said, according to the Times.
"As a result, the app must be taken down off the China App Store. When this situation changes, the App Store will once again offer the New York Times app for download in China."
However, a spokesman for the Times accused China of stifling free speech.
"The request by the Chinese authorities to remove our apps is part of their wider attempt to prevent readers in China from accessing independent news coverage by The New York Times of that country," the spokesman said.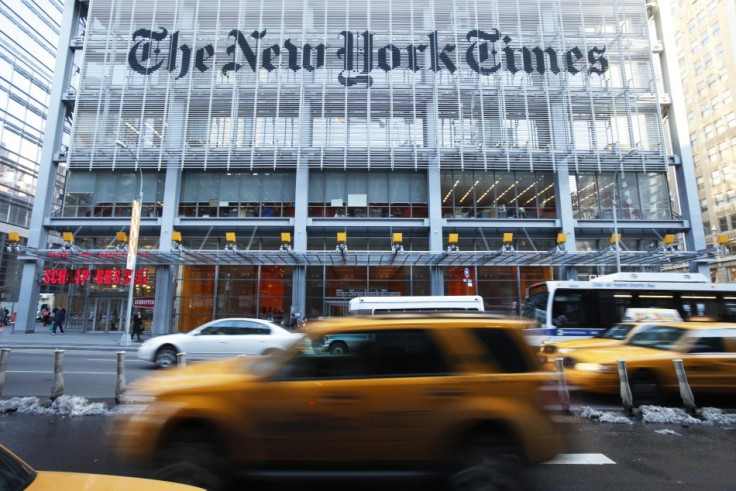 "We have asked Apple to reconsider their decision."
The spokesman added when Apple was questioned on their decision to remove the news app, it declined to comment on what local regulations had been violated.
Apple also did not clarify when and by whom they were contacted, and whether a court order or other legal document had been presented to make the request.
The Times said its bureau in Beijing had not been contacted by the Chinese government about the matter.
Aside from articles regarding Jiabao, the news title said it was working on a number of articles relating ti both Apple and the Chinese government.
On 29 December, the Times published a story which revealed the billions of dollars in hidden subsidies the Chinese government had given Foxconn, the world's biggest iPhone factory.
China is one of Apple's largest iPhone markets, though sales in the region have reportedly slowed.