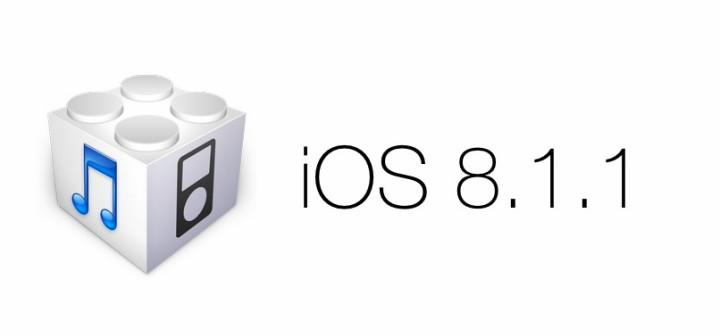 Following the first beta release, Apple has now begun seeding the iOS 8.1.1 firmware with build 12B435 for compatible iPhone, iPad and iPod Touch models. The update includes bug fixes, increased stability and performance improvements for iPad 2 and iPhone 4S.
If you are interested in knowing the performance improvements of iOS 8.1.1 on other iOS devices, check out the following early reviews, courtesy of GottaBeMobile.
iOS 8.1.1 on iPhone 6
Like the iOS 8.1, the iPhone 6 is extremely fast and smooth with the iOS 8.1.1 update. The animations and transitions are fast also. But note that the performance will vary depending on the usage. Having plenty of fixes, all the apps after the update work perfectly fine.
As for the battery life, there is no abnormal battery drainage issue in the update. The iPhone 6 is still charging at an adequate rate and offers an incredible standby timing. The Wi-Fi, Cellular data and Bluetooth, which were causing issues for a few iPhone users, seem to have been working fine with the iOS 8.1.1. The update is quite stable, although it is an incremental bug fix version.
iOS 8.1.1 on iPhone 5
Apple's 2012 flagship iPhone 5 was fast while on the previous iOS 8.0.2 and iOS 8.0. But things were a little different with the iOS 8.1 update. The iPhone 5 was quite slow and sluggish. The iOS 8.1.1, although does not add a major change, brings a little improvement with no catastrophic bugs.
The smartphone continues to deliver the same faster connectivity in terms of LTE, Wi-Fi and stable Bluetooth. All three of the aforementioned connections offered stable experience with iOS 8 and expected to have the same connectivity speed in the latest iOS 8 iteration.
iOS 8.1.1 on iPad Air
The stock apps as well as the third party apps including the problematic app like Netflix have been working fine across all the iterations of iOS 8 sich as iOS 8.0.1, iOS 8.0.2, iOS 8.1 and iOS 8.1.1. Additionally, the battery life is quite normal on iPad Air running iOS 8.1.1. The Wi-Fi after the update is fast and reliable on both private and public networks.
The iOS 8.1.1, compared to the iOS 8.1, is more stable and faster on iPad with the apps opening up quickly and animations are snappy.