Apple has just seeded a massive iOS 9.3 beta 1 update to its authorised developers with tons of new features added to it. Some of the noteworthy features include a new Night Shift mode based on Sherlock's f.lux, improved Touch ID security options for Notes app, enhanced CarPlay functionality and a revamped News app with direct-play access via news feed.
The iPhone maker has reportedly dedicated a full webpage for previewing the new features of the iOS 9.3 beta 1 update. This is the first time a beta update has been featured on Apple's official home page for iOS, given its abundance of impressive features.
Night Shift
Night Shift aka Blue Light Reduction feature makes use of your iOS device's clock and geo-location to determine when it is sunset in your location. To add a soothing effect on your eyes, the app will automatically shift the colours of the display to the warmer end of the spectrum.
The app will return the display to its regular settings in the morning and adjust it to the brighter ambient lighting conditions. Alternatively, you can enable the Blue Light Reduction feature manually via the Display & Brightness portion of the Settings app.
Quick Action 3D Touch shortcuts
Apple has added a bunch of new 3D Touch shortcuts to its default app icons on the Home screen including the Settings, App Store, iTunes, Compass app, Stocks and Weather.
Enhanced Notes app
Touch ID can now be used to safeguard sensitive data within the Notes app and sort the content based on date created, date modified or alphabetical order.
Responsive News app
News articles are now arranged based on user interest under the For You category for trending topics and Editor's Picks. All videos can be played directly from your News feeds and view everything in landscape mode. The app is reportedly more responsive with quicker access to the latest stories and events.
Improved Health app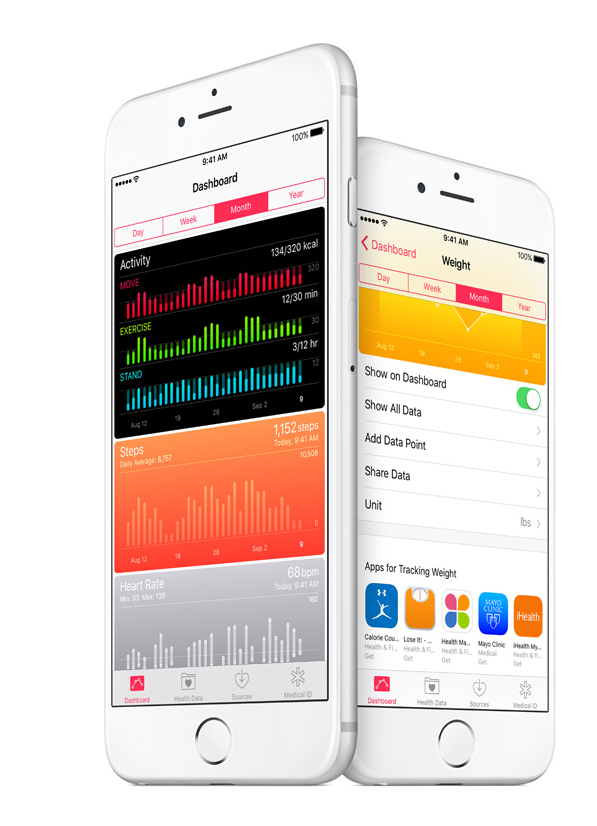 Health and fitness stats including weight, workouts and sleep can now be accessed through a new slider menu, which connects you to all related third-party apps. Additionally, you can share all your health metrics with third-party apps in one place.
CarPlay
The CarPlay app now supports improved Apple Music feature with access to your favourite and freshly curated music via New and For You sections. Enjoy new points of interest such as gas, parking lot, restaurants and coffee at a single tap, using the "Nearby" feature on the in-built Maps app.
Education preview
Apple will be offering a new education preview for schools with access to multi-user options in iOS for the first time. Access to the new Classroom app and Apple School Manager will enable advanced features wherein teachers can monitor progress and guide students using the app.
Furthermore, students can log into any iPad in any classroom using multi-user profiles without losing the personalised experience. Administrators can create Managed Apple IDs or purchase apps using the School Manager.