Apple stylus launching alongside iPad Pro in 2015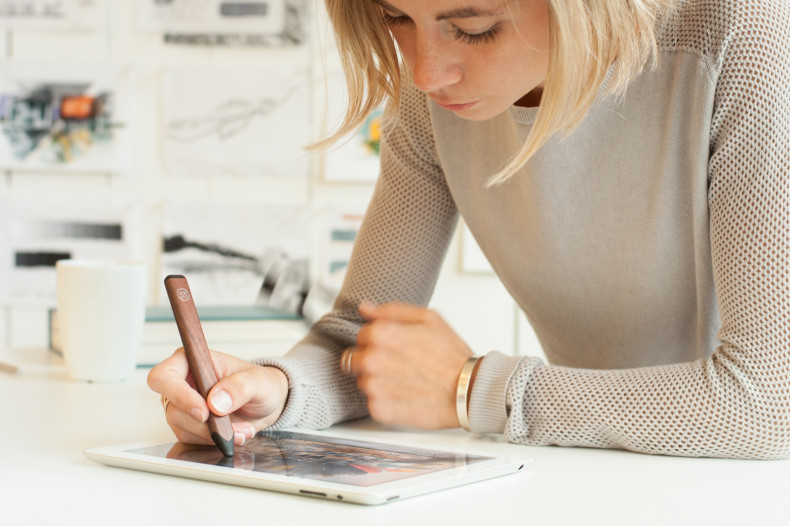 Apple will launch a stylus as an accessory for its large screen iPad Pro later this year according to an analyst report.
There has been a lot of talk in the last six months about Apple launching a larger, enterprise-focused tablet dubbed the iPad Pro, and while most of the talk of accessories has focused on a detachable keyboard, there is increasing speculation that Apple will also launch a stylus.
At the end of last year, Apple was granted a patent for an intelligent stylus which would translate drawing and writing movements into digital lines and text on screen.
Now a report by well-respected Apple analyst Ming-Chi Kuo of KGI Securities adds weight to this rumour suggesting the company will launch a stylus in the second quarter of 2015 to complement the iPad Pro.
According to AppleInsider which obtained a copy of the report, Kuo, who has a very strong track-record of predicting Apple's next move, bases his conclusion on the numerous patents Apple has been granted for stylus-related devices and his own research.
Kuo said in his report:
Given that it's more precise than a person's fingers, a stylus can be more convenient to use than the combination of keyboard and mouse in some cases. Therefore, we believe Apple's stylus will improve the user experience of 12.9-inch iPad.
Looking to the enterprise
Apple is looking to the enterprise to help boost flagging sales of iPads, and along with a partnership with IBM announced last year, Apple is said to be developing a larger iPad which will be seen as a laptop replacement - particularly with accessories like a detachable keyboard and stylus.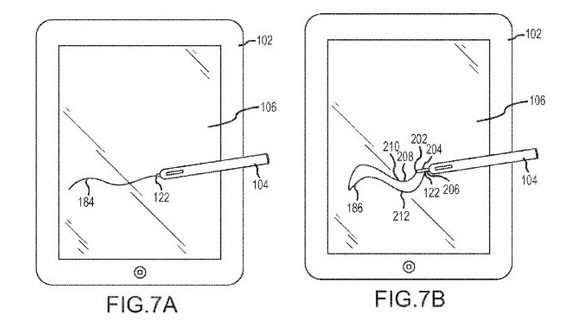 USPTO
Kuo typically bases his predictions on supply-chain sources in Asia, but there is no mention that this is the case this time around, suggesting the iPad stylus is not yet in production.
Despite leading the tablet market since the launch of the original iPad in 2010, Apple has never launched an official stylus accessory, with Steve Jobs famously saying of competitors "if you see a stylus, they blew it".
However the new stylus is likely to be an add-on rather than a core part of the new iPad experience according to Kuo, who thinks Apple will sell it as an optional accessory initially as the cost of bundling it with the iPad Pro is just too high:
"Coupled with its unfavourable cost structure, high selling prices may turn consumers off if the 12.9-inch iPad is always bundled with it. We therefore expect the stylus to be an optional accessory before sufficient user feedback is received."
It is unclear if the new stylus will work with the current or previous versions of the iPad.
The stylus itself will be fairly basic according to Kuo, and won't feature advanced technology like a gyroscope, accelerometer or 3D handwriting support and it will be charged using a lightning connector.
The impact of the stylus on Apple's bottom line is likely to be minimal in the next 12 months, but as software developers begin to create apps to take advantage of it, the stylus will grow in importance.
Apple's rumoured iPad Pro is set to be launched in the second quarter of 2015, though there are very few details available on what features it will have. Reports of its screen size vary between 12.2in and 12.9in while it is also rumoured to support stereo sound thanks to redesigned speakers. There is also a suggestion that Apple will run an adapted version of iOS to make use of the larger screen size and facilitate better multi-tasking.