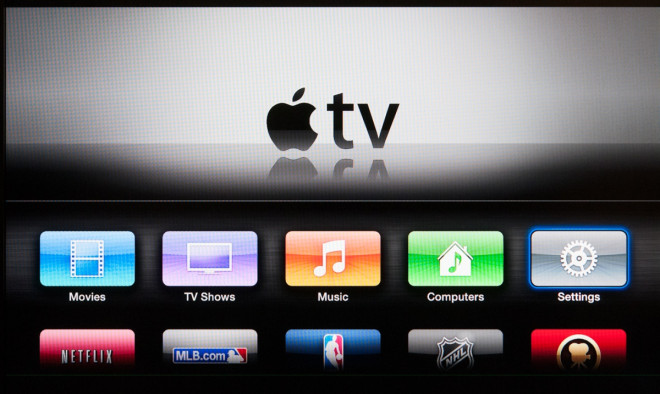 Apple has just rolled out a new firmware update with build number 6.1 for Apple TV (ATV), which brings a handful of UI improvements including the ability to hide channel icons directly from the ATV's main menu.
With the new 6.1 firmware release, Apple TV users no longer need to follow the traditional method of hiding icons from Parental Control Settings (General > Restrictions > Hide). Instead, they can directly hide the icons from the home screen.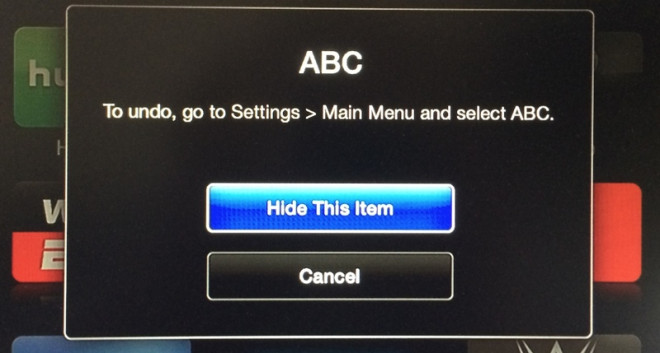 According to MacRumours, you can hide the icons via home screen using a simple trick: Choose an icon on the main menu and then press and hold the Select button on Apple TV remote. Now the icon should animate or shake, enabling you to hide it or move its location within the menu options.
Along with the minor UI tweak with hide/rearrange icon management feature in Apple TV, the company has added several new Apple TV channels including iTunes Festival, ESPN, WWE, ABC and Bloomberg.
Interested users can update their Apple TV software to the latest version (v6.1) by going to Settings > General > Software Update.
There is still no word on the availability of jailbreak for the new Apple TV 6.1 firmware. So, jailbreakers are advised to refrain from installing the new update in order to preserve existing jailbreak tweaks and apps on their ATVs.
Apple TV 2 users who are still running the older firmware v5.3 can use Seas0nPass 2.4 to jailbreak their device untethered (check our step-by-step guide posted here).