Apple vs FBI: Brand is not superior to the USA says GOP candidate Marco Rubio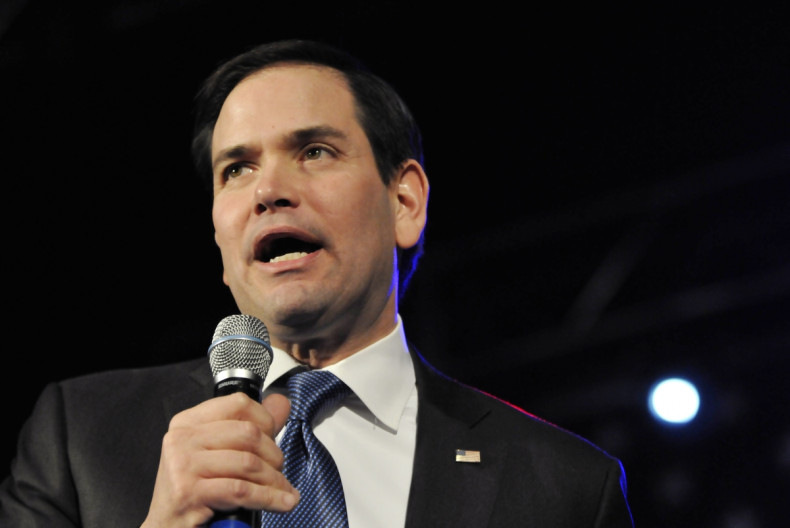 Another prominent name to side with the FBI in the ongoing Apple vs FBI battle is GOP candidate Marco Rubio. Rubio made it clear in a presidential debate that Apple was not greater than the state itself and should have helped the agency crack the iPhone instead of fighting the case.
"Apple doesn't want to do it [hack the phone] because they think it hurts their brand. Well, let me tell you their brand is not superior to the United State of America," said Rubio who is the second Republican presidential candidate to side with the FBI in the recent case after Donald Trump endorsed helping the FBI.
A federal court order had asked Apple to help FBI unlock an iPhone 5C used by Syed Farook, one of the terrorists in the San Bernardino attack in December 2015. The agency claimed the phone is encrypted with data that could lead them to potential vital clues to Farook and his wife Tashfeen Malik's handler whom they believe could be linked to the Islamic State (Isis).
Apple however, has remained defiant of the order and has even filed a motion to throw out the court order saying it enables potential privacy breaches and leads on to thousands of users data being vulnerable to hackers. Rubio said Apple is getting the picture wrong as they are not being asked to create a "back door" but to only help put in this case as it is a matter of extreme importance in national security.
"Apple initially came out saying they were being ordered to create a back door to an encryption device. That is not accurate. The only thing they're being asked to do, and the FBI made this very clear about 48 hours ago, is allow us to disable the self-destruct mode that's in the Apple phone so that we can try to guess using our own systems what the password of this killer was.And I think they should comply with that. If that's all they're asking for, they are not asking for Apple to create a back door to encryption," he said.
Texas senator Ted Cruz also agreed, saying Apple should be required to comply with the search order because it applied to only one phone, not to all phones.
Reports however, suggest that the San Bernardino case may not be the only case Apple may be asked to help the authorities with. A Wall Street Journal report suggests that Justice department in the US is contemplating going to the courts with a request to ask Apple to decrypt as many as 12 more iPhones across various criminal cases.