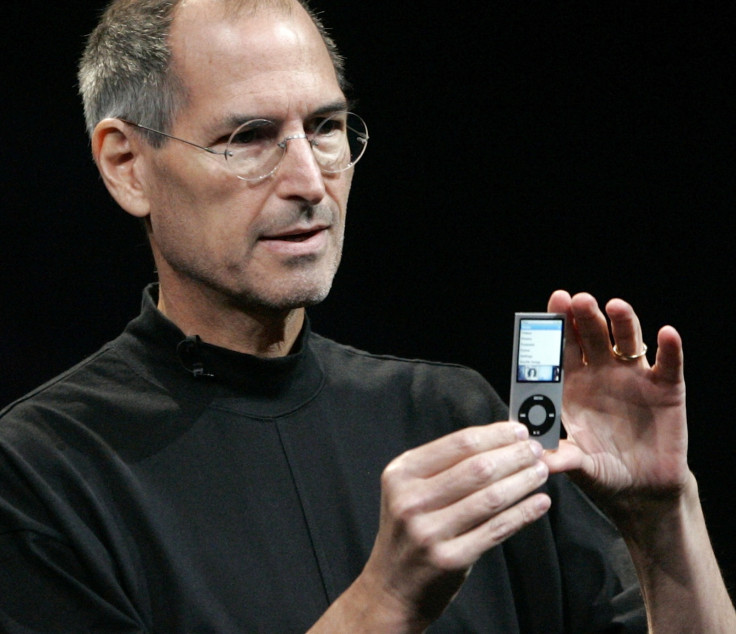 This week, Apple will defend itself against in a decade-old lawsuit brought on behalf of eight million iPod owners who believe the tech giant's copyright protection software was used to manipulate the MP3 player market - and Steve Jobs will be a key witness.
Lawyers acting on behalf of the iPod owners who bought their devices between 2006 and 2009, will seek as much as $350m (£224m, €282m) in compensation from Apple, which is accused of "locking customers" into its products and services. However, should the plaintiffs win, this sum would be automatically tripled under federal antitrust laws, Reuters reports.
Started by three people in January 2005, the lawsuit accuses Apple of violating US antitrust law by preventing music purchased on iTunes from being played on devices other than iPods, and by not allowing music purchased on other services to be played on iPods.
But because Apple removed digital rights management (DRM) from iTunes in early 2009, the lawsuit only covers iPods purchased between September 2006 and March 2009. In all, 29 different models of iPod are included in the lawsuit.
For almost a decade, lawyers from both sides have filed dozens of trial documents, and although the court has refused to dismiss the case, some of the original claims have been thrown out.
The age of the lawsuit - and proof of how quickly technology has changed the music industry - is apparent from the opening paragraphs, which state numerous companies which no longer exist.
A paragraph outlining the lawsuit reads: "It would be egregious and unlawful for a major retailer such as Tower Records, for example, to require that all music CDs purchased at Tower Records be played only with CE players purchased from Tower Records. Yet, this is precisely what Apple has done"
Steve Jobs to be star witness
The trial, taking place in an Oakland federal courtroom, starts on 2 December and is expected to last up to three weeks, during which time the jury, comprising eight men and one woman, is expected to be shown a video statement from Apple founder Steve Jobs, recorded before his death in 2011, along with emails from the former CEO.
Plaintiffs' lawyers say the videotape and emails will portray Jobs as a man planning to break competitors' products to protect Apple's stranglehold on digital music.
Bonny Sweeney, a plaintiffs' lawyer, told The New York Times of the video and emails: "We will present evidence that Apple took action to block its competitors and in the process harmed competition and harmed consumers."
Some emails to be used in the trial have already been made public, and in one sent by Jobs in 2003 he expresses concern about the launch of a rival digital music store. "We need to make sure that when Music Match launches their download music store they cannot use iPod...is this going to be an issue?" the Apple CEO wrote.
iPod "rigged" to not play music from rival services
Lawyers representing the plaintiffs accuse Apple's FairPlay system of "locking in" its customers and making it costly to switch from iTunes and the iPod to other music player programmes, like RealPlayer, owned by RealNetworks.
Apple's lawyers argue that the iPod maker didn't acknowledge this difficulty for its customers because at the time RealNetworks controlled just 3% of the digital music market.
Plaintiff lawyers added: "Apple has rigged the hardware and software in its iPod such that the device will not directly play any music files originating from online music stores other than Apple's iTunes music store."
During jury selection, which took place just before Thanksgiving, a number of jurors on both sides were ousted by their opposing legal teams for biases for or against Apple, according to Ars Technica.
One prospective juror was dismissed after saying he had previously worked with Jobs, while another was removed after revealing he had owned an IT company for 10 years and met Jobs "two or three times."
Plaintiffs' lawyers struck off a female musician who said she "loved" all of her Apple products, while lawyers defending Apple removed one juror who described Jobs as an "a-hole" on his juror form, and another for saying he was only "somewhat" satisfied with Apple, described DRM as "sort of a hindrance," and told a story about how his brother's iPhone was "bricked" when a software update was installed.