Talks between Apple and McLaren took place earlier in 2016, but have now stalled amid speculation that the iPhone maker was considering buying the British supercar company and Formula One team owner.
IBTimes UK understand that US-based Apple executives visited the McLaren headquarters in Woking, Surrey several months ago and looked around the Foster and Partners-designed factory. A similar scenario previously took place at BMW, which was visited by Apple chief executive Tim Cook in 2015, but negotiations to work together also stalled.
Apple is working on a secret automotive product known internally as Project Titan. The project has around 1,000 staff in California and Berlin working on it and it is led by Apple veteran Bob Mansfield. However, at this stage it is not clear if the end goal of Project Titan is a complete car, automotive software, or something in between.
The Financial Times said on 21 September Apple is considering buying McLaren Technology Group for £1.5bn ($2bn). On the same day, the New York Times said Apple was planning to invest in the car-maker.
The group is made up of McLaren Automotive, the Formula One team and McLaren Applied Technologies. Both reports cite their own unnamed sources who have knowledge of the discussions between Apple and McLaren.
However, hours later and after Apple issued a no-comment, McLaren said it was not currently having discussions with Apple regarding "any potential investment." A spokesperson went on to say: "As you would expect, the nature of our brand means we regularly have confidential conversations with a wide range of parties, but we keep them confidential."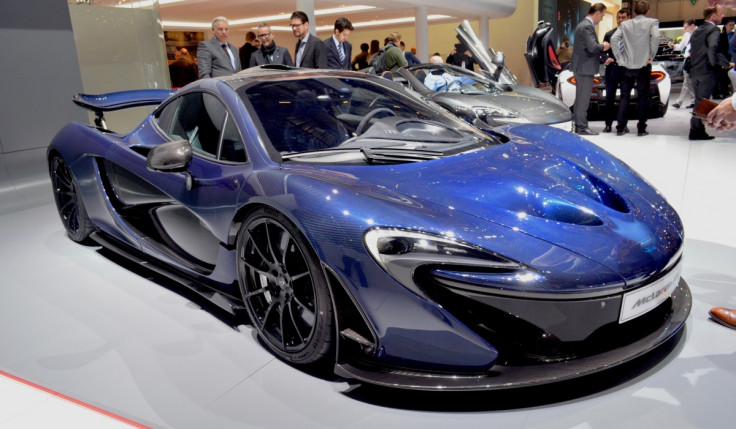 Autocar understands the second part of this to mean Apple and McLaren have held "high-level" talks about working together on Project Titan, accelerating the iPhone maker's plans to produce its first car, but these talks have since "stalled".
The publication speculates that the recent laying-off of dozens of Project Titan staff could now be seen as Apple preparing to acquire McLaren. The acquisition would be its largest since taking over Beats for $3bn (£2.3bn) in 2014; both are mere drops in the ocean compared to the $200bn Apple has in cash reserves.
Apple is said to have been interested in McLaren's technology patents, which include many aspects of motorsport and road car development, but also systems as far-reaching as the one used to send landing planes to the right gates at London's Heathrow airport.
McLaren was quick to react when news of the potential takeover first broke. IBTimes UK understands an email was sent around staff at the Woking headquarters stating the Financial Times report is untrue.