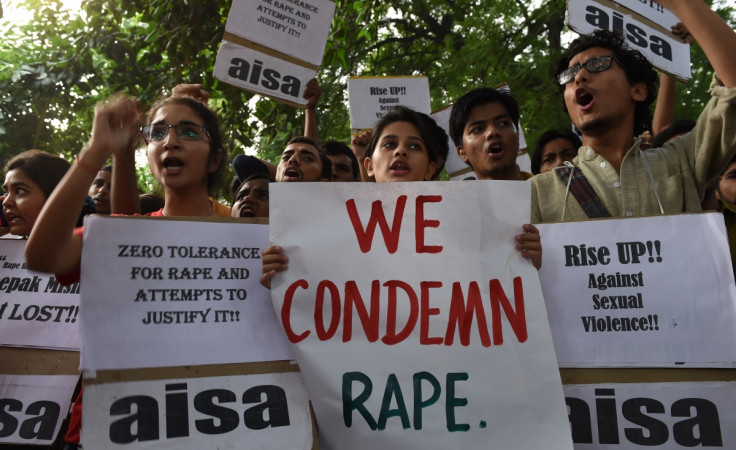 A 19-year-old schoolteacher was allegedly gang-raped and filmed in Bareilly — a city in the northern Indian state of Uttar Pradesh. She was sexually assaulted by three masked men in a field along a state highway on Tuesday (2 August) around 7am local time, reports say.
The victim was reportedly on her way to school when she was stopped by a car. The three men allegedly dragged her to a nearby sugarcane field and raped her. They also took pictures during the assault and warned the girl they would upload them on social media if she spoke about the incident. They apparently dumped her at a nearby location following the assault.
After the incident came into light, forensic experts have started their investigation.
"The crime occurred around 7am, while the victim was going to a school where she teaches. We have formed a team to investigate the matter. We came to know about the incident only in the evening, when the victim and her family members arrived at the CB Ganj police station to lodge the complaint," Bareilly superintendent of police, Sameer Saurabh said.
The incident follows the 29 July gang rape of a mother and her 14-year-old daughter on National Highway number 91, near Bulandshahr in Uttar Pradesh.
In another incident, an 18-year-old was allegedly gang-raped by two of her supervisors at Artemis hospital in Gurugram — a city in the north Indian state of Haryana, on 30 July. The two accused were arrested on Tuesday (2 August) by the state police.