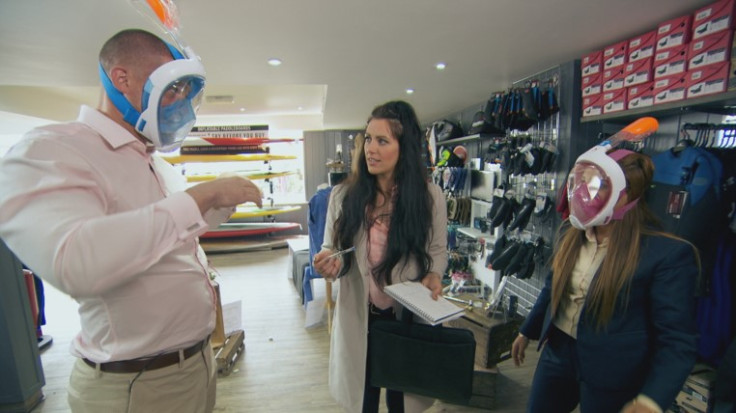 Viewers of The Apprentice let out a deep gasp after Lord Sugar impulsively fired Project Manager Karthik Nagesan off the bat following the latest flop task which produced another week of terrible sales and all round performances.
This time, however, the losing candidates were from team Titans (team Nebula have taken quite the bashing thus far). The 69-year-old business mogul later fired Samuel Boateng as boardroom tensions escalated, resulting in two fired apprentice-hopefuls for this week's task that tapped into the boating and leisure industry.
Candidates had to choose products and sell them at the Poole Harbour Boat Show. They were faced with an array of items, from snorkels to fish cushions. The entrepreneurs then selected items for their stalls – but got into a pickle when both teams picked the same premium product.
Alas, when the shoddy outcome of the task was revealed, Sugar lost his marbles at 33-year-old Karthik – who has been a breath of fresh air from the very beginning – first referring to himself as the ultimate "human magnet."
But before we say farewell to the IT consultancy manager with bags of personality, he's spoken exclusively to IBTimes UK in a Q&A about his experience on the BBC1 hit series.
Why do you think you were fired last night?
I feel even though my team lost by a huge margin, if I had just kept a little more quiet instead of trying to defend myself like I did, I might have lived to fight another day in the process.
Like the person stuck in quicksand – the more they struggle, the more they sink. I found that my panic at the margin of the loss and thereafter in trying to get out of that boardroom safe, is probably what caused Lord Sugar to fire me like he did. I feel he still liked me as a candidate – I should have just read the signs and kept silent instead of hitting the panic button and going into "save myself at all costs" mode.
It was an emotional decision by Lord Sugar, because I pushed him into a corner by over-defending myself. By keeping my mouth shut, perhaps his logical side might have eventually kicked in and he might have decided to let me stay and see if I learnt from the debacle.
Do you think Lord Sugar made the right decision?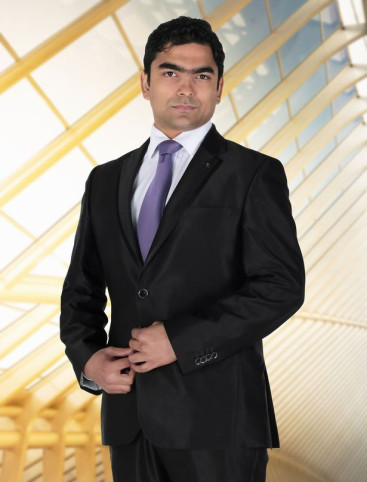 I believe Lord Sugar made the right decision as far as that particular task is concerned – I did perform badly on the day and had a deplorable task as a Project Manager. As far as the entire series is concerned, and the remaining candidates go, I feel there are far weaker folks out there who deserved the chop on the day.
Do you have any regrets from your actions in the task – what was the hardest thing about it?
My biggest regret in the task is that I perhaps should have given Samuel the chance to sell the big ticket item like he wanted. Whether he sold them in the end or not, at least I would have had good reason to swing the guns at him in the boardroom had we lost. Alas! I did not put on my TV game show hat and decided to play the "people's project manager" – and kept him close to me as at the time. I felt he was perhaps playing a little bit of a calculative game in the entire process – it cost me in the end.
Ultimate business tip for budding entrepreneurs?
Fail fast and fail often – that's the way to succeed. Nine out of 10 ideas will be wrong. Will lead to no profit, perhaps even a loss. Will certainly not lead to the mythical product-market fit. Yes, fail fast and fail often, provided you learn as much as you can from your failures, quickly, and then analyse your next move and churn out the next iteration of your product or service.
In real life businesses, you end up making tens of wrong decisions before learning your way to what works... before evolving your product one that sells.
Who do you think will win the show?
I think someone who will be a "lab rat" business partner. No offence intended – I merely mean the "workshop genius" kind of business person who is busy making the goods, while Lord Sugar and his army of advisors mentor them on business strategy; things like where to source the raw materials, which new market to expand to, which demographic of customers to focus on next etc.
While the business partner who wins the process is a quiet person who just gets on with making the best shoes, or a great website, or the most sturdy plastic umbrellas or whatever it is that they specialise in. The winner will be the "do-er" rather than the "thinker" in this business relationship.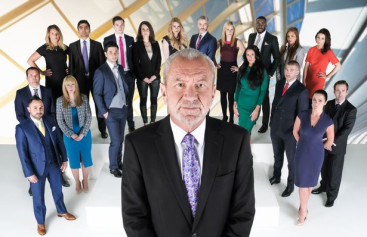 I am of the latter type and so is Lord Sugar. We are too similar, both in character and in business skills, to probably click as a team.
Has your opinion on Lord Sugar changed?
I always respected the man for what he has achieved. He has this sort of shrewd, "shipyard kid street smartness" about him that I admire – like a rough diamond. His upbringing and his character development, as a result of that background, have led him to create one of the biggest business organisations in the UK.
I come from a more university educated IT background, I love playing the puppet master through my online ventures. Putting something out there, seeing what people like and what they don't – figuring out a product-market fit and making a business out of the process.
With the little time I have spent in the man's company, I see him as a normal person more than the celebrity that millions view him as. I still respect him for who he is – sort of like the tribal elder!
What more could you have offered if given another chance?
I would have learnt from the one time I was Project Manager and didn't do well, understood what worked and what didn't, and true to my style of management, evolved into a better candidate.