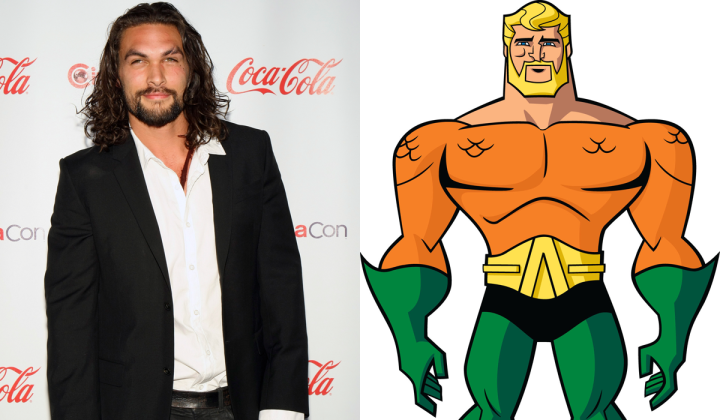 Last week Jason Momoa was confirmed to be playing Aquaman as part of Warner Bros' growing film universe based on the superheroes of DC Comics.
Momoa was rumoured for some time to be playing the part in 2016's Batman v Superman: Dawn of Justice, however the announcement last week only mentioned a solo Aquaman movie, not his involvement in other films.
Over the weekend Momoa made an appearance at Walker Stalker Con in Atlanta and made his first comments, including – according to those in attendance – confirmation that he'll appear in Batman v Superman.
TheAquamanShrine, a fan site for the superhero, tweeted Momoa's response after being asked about his BvS appearance. He reportedly said: "I'm very excited to be a part of it. Zack Snyder is a genius."
Snyder directed Man of Steel in 2013 and is currently directing Batman v Superman as well. He is also on board to direct two Justice League films for 2017 and 2019.
At the same event (via ComicBook.com) Momoa confirmed an appearance in Justice League before his solo Aquaman film, and spoke of the secrecy surrounding the role. He said: "Listen, I was asked to play it. You know, you audition and stuff like that, but the fact is you've just got to keep it quiet.
"I was just trying to respect Warner Bros and everyone's wishes. I'm really, really happy that I don't have to be quiet anymore, because that's really hard for me."
Momoa recently directed Road to Paloma, his first feature. Asked about going from that to Aquaman he said: "This is what's great about Aquaman is that I can go do the artistic things that I really, really want to do, and also do, I've got this TV show that's great writing, and I can go save the frickin' universe with my trident."
Aquaman is set for release in 2018.