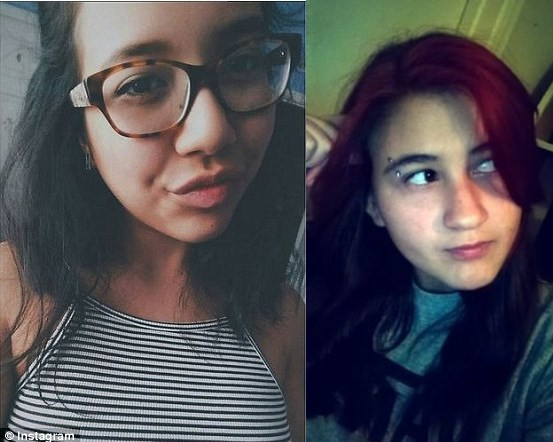 Two 15-year-old girls, who were believed to have been romantically involved, were found dead outside a high-school cafeteria in Arizona with gun shot wounds. Police confirmed the deaths had been a murder-suicide, stating that one girl had shot the other, and then turned the gun on herself.
The two teens were discovered dead at Independence High School in Glendale just before 8am on Friday, 13 February, police confirmed in a news briefing.
"We were in front of the school and we heard two loud shots like someone was popping a bag or something," one of the students inside the school told her mother in a phone call.
Glendale police spokeswoman Tracey Breeden said: "Information gathered by detectives reveal the two girls were very close friends (and) appeared to also be in a relationship."
'Goodbye' tweet
They were named as May Kieu and Dorothy Dutiel by azfamily.com, although police have not yet officially confirmed their identities. In a tweet sent out on 11 February, just two days before Valentine's Day, Dutiel wrote, "Good bye :)".
Several students also told Phoenix TV station KPHO the girls had been dating for some time and may have been breaking up. Police have not said which one did the shooting, but revealed that a gun and a suicide note were found at the scene.
May Kieu's sister Phuong Kieu, a teacher at Independence High, described the girls' relationship in an interview with Phoenix TV station KNXV. She said May and the other girl, whom Phuong Kieu did not name, were longtime friends, but the other girl wanted to go beyond friendship and was jealous when May spent time away from her.
Details still unknown
Arizona Governor Doug Ducey issued a statement following the incident: "As details of this morning's tragic shooting continue to be released, our hearts remain with the students, educators and families of Independence High School and the entire Glendale community.
"I commend the police officers, first responders, school safety officials, teachers and school administrators for their swift response and diligent work to secure the area and protect the students at the school. The state of Arizona continues to watch the situation closely, and stands at the ready to offer any support the school or community need.
"Our thoughts and prayers are with them, with everyone on scene and with the community during this difficult time."
The Samaritans provides a free support service for those who need to talk to someone in the UK and Republic of Ireland. It can be contacted via Samaritans.org or by calling 116 123 (UK) or 116 123 (ROI), 24 hours a day, 365 days a year.