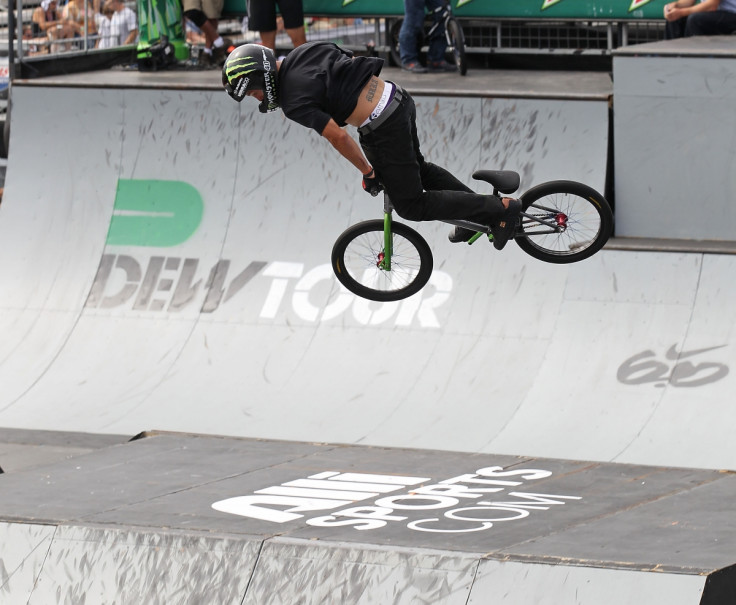 BMX legend Dave Mirra has been found dead in his truck after having apparently committed suicide. Police said he had been visiting friends in Greenville, North Carolina, where he lived.
Friends and family of Mirra have been reacting with shock to the news of the 41-year-old's death. As well as BMX, Mirra was a noted rally car driver and previously hosted a TV show on MTV, as well as owning his own bike company.
The mayor of Greenville, Allen Thomas, wrote about how he had spoken to Mirra earlier that day and called Mirra a "great friend" and "wonderful human being". He said: "He called Greenville, North Carolina, home and was as humble a guy talking with kids on on a street corner about bikes as he was in his element on the world stage. A young life with so much to offer gone to soon.
"We can never take the struggles others feel for granted and assume all is okay. If you know someone who is struggling – reach out to them – don't assume it's OK."
Friend and fellow BMX rider, TJ Lavin, told TMZ the news made him "feel sick". He said: "I just wish he would have called me. I would have jumped on a plane in a second."
Legendary skateboarder Tony Hawk called Mirra "a true pioneer, icon and legend" in a message that was retweeted more than 7,000 times within hours.
Retired motorcross racer Carey Hart said he was in "complete shock" over the passing of his friend, adding he was heartbroken for Mirra's family. Mirra is survived by his wife, Lauren, and two daughters.
Rally driver and TV presenter Tanner Foust shared a picture of himself with Mirra saying "too soon...".
Extreme sports event X Games tweeted calling Mirra an "X Games Icon" and shared facts about Mirra's participation in the famed event – between 1995 and 2009, Mirra medalled at every X Games.
The Samaritans provides a free support service for those who need to talk to someone. It can be contacted through Samaritans.org or on 08457 90 90 90, 24 hours a day, 365 days a year. Call charges apply.