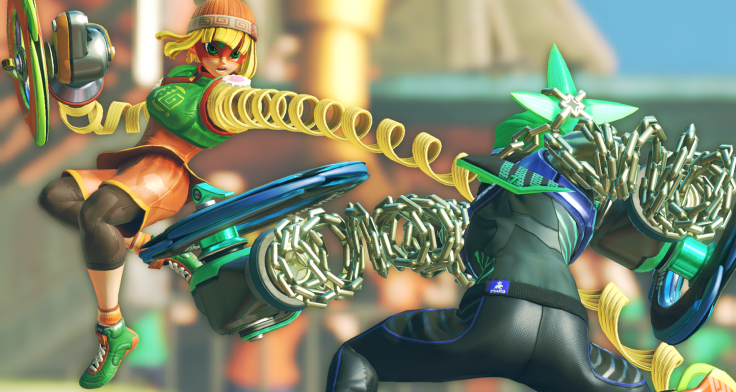 Nintendo aired a Direct online broadcast last night (17 May) which focused on Arms, Nintendo's newest IP and its next major Switch exclusive. Ahead of its launch in mid-June, it's been announced that a free open beta will take place over the last weekend of May and first of June.
The Arms ''Global Testpunch'' will take place during set times on Saturday 27 May and Sunday 28 May, then a week later on Saturday 3 June and Sunday 4 June. The exact timings have yet to be announced, and may alter the dates depending on the timezone you're in.
A client which will grant players access to the demo when it goes live is available to download from the Switch eShop right now.
Three new fighters were revealed, completing the roster of ten in the initial release of the game. These new fighters are film star Twintelle, the breakdancing Kid Cobra and a duo of fighting androids called Byte & Barq.
They join previously announced fighters Spring Man, Ribbon Girl, Ninjara, Master Mummy, Helix, Mim Mim and Mechanica.
Arms is a unique fighting game in which fighters are customisable with an array of dozens of attachable, extendable arms, each with their own abilities, weights, ranges and purposes when it comes to each fight.
The game focuses on the use of the Nintendo Switch's Joy-Con motion controllers, with one in each hand controlling each of the fighters arms. Depending on the movement of their own hands and arms, players control whether their fighter throws a straight punch, a hook, grabs their opponent or blocks.
Arms is set to release exclusively for Switch on Friday 16 June. You can watch last night's Nintendo Direct in full below.
For all the latest video game news follow us on Twitter @IBTGamesUK