Watch Supernatural season 11 episode 18 live online: Battle between Amara and Lucifer to conquer Heaven begins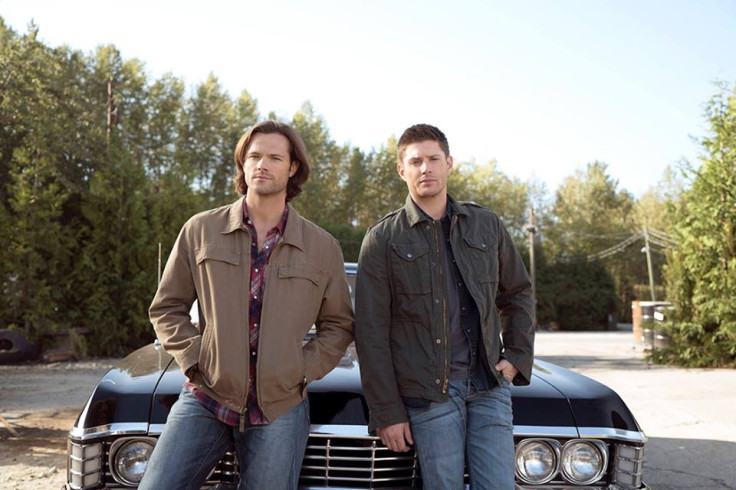 With only a couple of episodes left before the season 11 finale airs, the focus now will be on Amara/The Darkness (Emily Swallows) and Lucifer (Misha Collins) in Supernatural. The upcoming episode titled Hell's Angel will kick off the final plot of the season that will see an epic battle between Amara and Lucifer.
Warning: Potential spoilers ahead
According to SpoilerTV, Lucifer will take a trip home and try to assert himself into Heaven. However, Lucifer has a formidable opponent in Amara – God's sister – who is also looking to conquer Heaven. Moreover, in the promo video, Amara is seen shrieking, which more or less seems like a warning to Lucifer.
The episode will also see Sam (Jared Padalecki) and Dean (Jensen Ackles) trying to stop Amara, who in the past episode has killed many characters. Crowley (Mark A. Sheppard) tells the Winchester brothers that they can defeat Darkness with the help of the Horn of Joshua, which is in Lucifer possession.
Further, the promo shows Crowley telling the Winchester brothers: "Did I say it will be easy?" While, it sure will not be easy for the brother to get their hands on the instrument, Lucifer could purposely give it to them so his enemy can be defeated, leaving him to rule Heaven. Lucifer, who is in Castiel's body is heard saying: "If it makes you [angels] comfy, you could call me God."
The episode titled, Hell's Angel, is directed by Phil Sgriccia and written by Brad Buckner and Eugenie Ross-Leming. It will air on 6 April on The CW network. Click here to watch the episode online (only in the US).
More from IBTimes UK
© Copyright IBTimes 2023. All rights reserved.