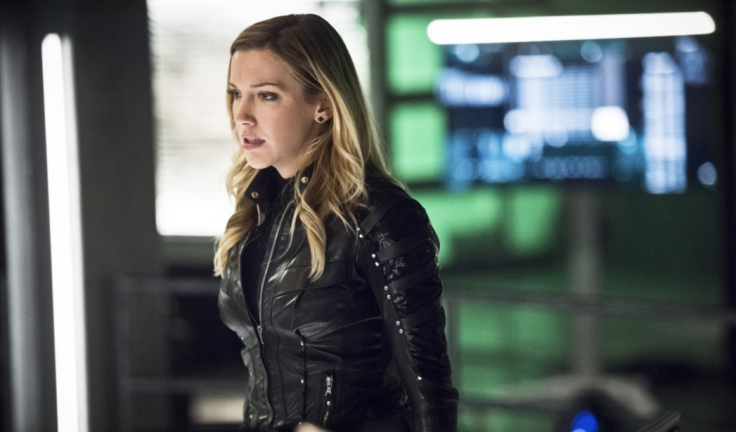 Katie Cassidy, who played Laurel Lance/Black Canary in Arrow, attended the Salt Lake Comic Con and confirmed that her character will appear in the season 5 premiere of The CW show. Cassidy's character was killed off in season 4 of the Arrow.
Cassidy spoke about how she found out about her character's death at the fan fest and said, "I was in New Jersey doing Fan Fest and I found out literally on the Sunday. It was weird. I got an email from my producer and they're like, 'We want to have a meeting.' And I was like, 'Can you just tell me now?' I just had this gut feeling. You know, it's television and in this world, especially, anything can happen."
The actress, who was announced as a series regular across multiple CW superhero shows in July, further explained, "And I think that's a positive thing, if you think about it. Because maybe, you know, bring them back. I don't know. So, yeah, it was definitely tough, but I appreciate the last four and a half years that they wrote for me. I had such a great arc. As a character and an actor, that is such an amazing character to play and journey to go on."
Then she went to confirm her appearance in Arrow season 5 episode 1 titled, Legacy. The 29-year-old actor said, "And coming up, you will see me in the premiere of Arrow, Season 5. Pretty exciting. And I will also be — they announced at Comic Con, which I'm safe to say — across all three shows: Flash, Legends, and Arrow, for this next year. So, I'm excited about that."
Previously, Stephen Amell (who plays Oliver Queen/ Green Arrow) also spoke about Laurel's "crucial" appearance while appearing at a Nerd HQ panel. The Arrow actor said that fans will find out what Laurel made Oliver promise before she died in season 5 of Arrow. He said, "It's something that's going to have a lasting impact not just in our season premiere, but over the next couple seasons of the show. It's very important. It's going to be critical to whatever the legacy of our show is."
Arrow season 5 premieres on 5 October at 8pm EST on The CW Network.