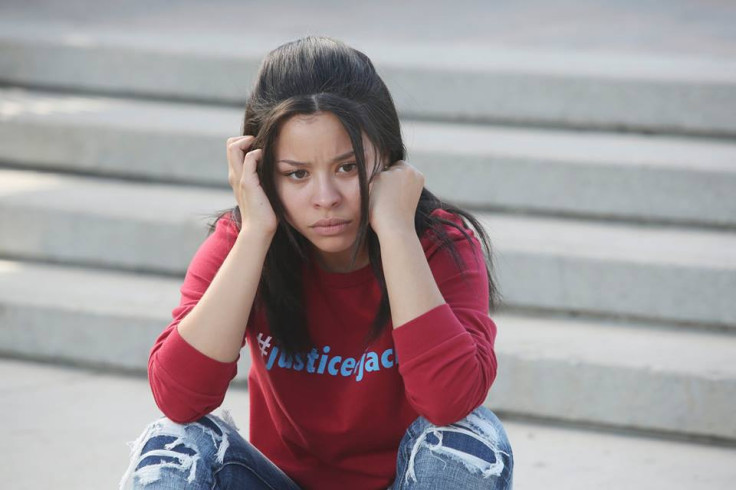 The Fosters season 4 will go on a long hiatus and will return with episode 11 in January 2017. The summer finale of the Freeform show ended on a devastating note for the members of Adams-Fosters household.
In episode 10, Mariana was seen on the verge of a mental breakdown, thanks to Jesus's ADHD pills she had been taking, and Callie was seen hitching a ride with a potential murderer.
Things didn't look good for Jesus, who was last seen lying unconscious on the ground, after getting punched in the head by Nick. Also, Brandon got busted for taking someone else's SATs and lost out on his chance to go to his dream school, Juilliard.
Executive producer Peter Paige spoke about the "profoundly life-changing" summer finale and how this turn of event will change Callie, Jesus, Mariana and Brandon's lives. He told TV Line, "They're very dire in different ways. Callie's in a car with someone we really, really don't want her in a car with. But Callie is smart and resourceful, and she's going to have to figure something out. Mariana is a mess. Jude is in a full-on rebellion."
"Brandon has had his heart and dreams ripped out of his little hands. And I, personally, think the person in the most danger is Jesus, who had this traumatic head injury a few episodes ago and finds himself re-traumatized in what could be a really, profoundly life-changing way," he added.
According to the producer, Brandon and Mariana are paying for the choices they have made. Paige said, "Brandon and Mariana are the two characters at the end of the season who are really aware of the choices they've made and the consequences they're paying because of those choices. They're the two who are really having to look at what they've done. I'm not sure everybody else is in that same place just yet."
Fans have to wait until 2017 to find out what happens next in the show, as Freeform is yet to announce the official return date for The Fosters season 4.