Arsene Wenger says he takes comfort in having a hand in Robin van Persie's success at Manchester United, even though the Arsenal manager had to sell his best player to the English giants in the summer against his wishes.
van Persie refused to sign a new deal with the Gunners at the end of last season, giving them no choice but to send him to the highest bidders as he disagreed with Wenger's transfer policy at the club.
United eventually beat Juventus and Manchester City in the race to sign the striker, and since the move he has continued his brilliant form, with goals which have been key to several United victories this season.
While Wenger expressed dismay at losing van Persie to a title rival in the past, the Arsenal man admits he is glad to see him doing well and showing the talents he picked up in his time at the Emirates.
"You would think that one of the parts of my job is to have a positive influence on people's lives as a player," he said, as reported by the Sun. "When you manage to do that, you are always kind of satisfied.
"You want to try and have a positive influence on people you cross in your life. I think my influence was not too bad. I am not surprised by how well he is doing.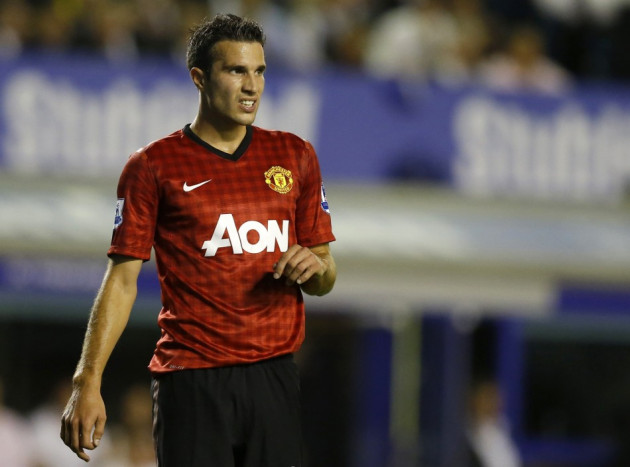 "In Manchester United, you have good players around him, and Robin is very intelligent around the box, his runs are fantastic and his technique is absolutely amazing.
"There are a lot of players in offensive positions, so with his intelligent runs, of course he will take advantage of that.
"Robin is certainly the most efficient striker."
Arsenal face United this Saturday, and though the game will be at Old Trafford it will no doubt be a fiery encounter for travelling fans left disillusioned by van Persie's exit.
But Wenger hopes that the Arsenal supporters will rise above any of the disrespectful chants that have been aired at football grounds recently.
"I hope the reception is a respectful one because he played for us for eight years and has done very well for us," he explained.
"We campaign against discrimination, it was still the case last week so why should it not be the case this week?"