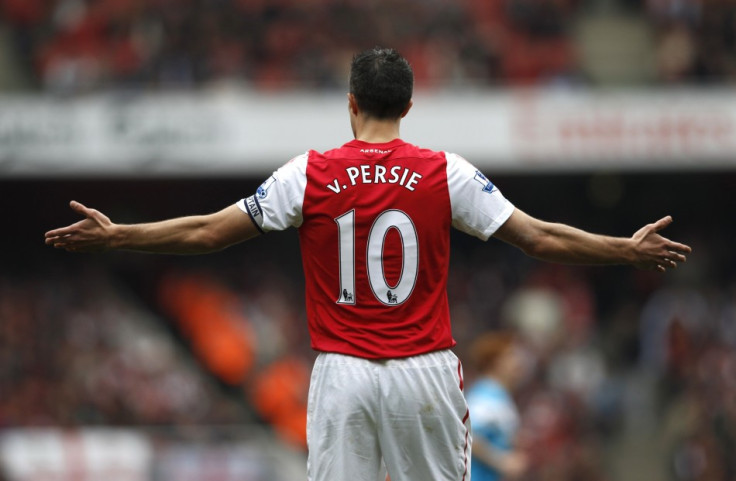 Ray Parlour has urged Arsenal to break the bank and pay Robin van Persie a record wage bill to keep the striker at the club, in the wake of reported interest from Manchester City.
Parlour, who featured for the Gunners over 300 times in the 1990's and early 2000's, cited Thierry Henry as a good example of the fact that the club are willing to pay extra for talent that they have total faith in.
Arsenal lost at the weekend to Manchester City, but the north London club are still boasting a great run of form, with van Persie the centre point of the side's resurgence as the season wares on.
Parlour insists that if the Gunners want to enjoy success and keep their large fan base, they need to make a huge investment in keeping van Persie on board.
"Thierry Henry was on big money before he went, so they can do it, but it is all about the American backers," Parlour told Talksport.
"Are they going to say we can do this or are they going to stick to the strict wage structure which every single player is happy with and we are not going to break that.
"I think they have to. He is such an important player for them and he's an Arsenal boy through and through.
"I just hope he stays and if it takes £130,000 or £140,000 a week then Arsenal have really got to think about giving it to him because he is such an important player for the future.
"He's helping the youngsters as well, the likes of Aaron Ramsey or Jack Wilshere coming through and he has been a brilliant skipper. He has got the dressing room exactly how it should be and that is important."
The radio station is claiming that Manchester City are preparing a £41 million bid for van Persie, with the club already raiding Arsenal last summer for the likes of Gael Clichy and Samir Nasri.
Van Persie has already scored 18 times for Arsenal this season, including four goals to take the side through to the last 16 of the Champions League.
City's wage allowances are said to be one of the reasons both Nasri and Clichy left Arsenal for the northern club. And with van Persie's contract running out in around 18 months, the side will need to establish a figure for the hitman if they hope to keep him from their rival's clutches.