Carl Jenkinson says he's looking forward to Arsenal's pre-season trip, with the youngster having cherished the experience last season as he was introduced to the club for the first time.
While the games will be meaningless results-wise for Arsene Wenger as the Gunners travel to Asia, for the manager and players the tour will serve as the perfect time to test out tactics and new players as they aim to have a better start to this campaign than the last.
And Jenkinson, who had his dreams come true when the childhood Arsenal fan came to the Emirates last summer, has revealed that his fond memories of last season's trip abroad showed him just how bigger deal it is to be playing for the club.
"It was an amazing start for me," he told the Arsenal website. "It made me realise that I was at a club like Arsenal now and to go to such a fantastic place and play football was a real privilege.
"There was a lot going on and it was all new to me, but maybe it was a good thing to be away with the squad for that period of time.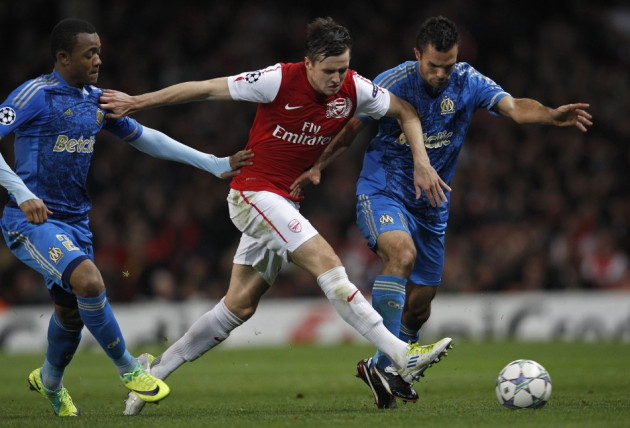 "It was probably the ideal start for me to be away with the boys. We're all together the whole time on tour so that was good for me and it was nice to get to know the lads really well from the off."
Arsenal will face Malaysia XI, Kitchee FC and will play a one-off match against Manchester City for the China Cup across China, Malaysia and Hong Kong.
And Jenkinson insists the entire Arsenal squad are looking forward to heading cross-continent, not only to get back onto the pitch but to meet a whole new group of fans too.
"We're all really looking forward to it," he said. "We enjoyed it last year and we're really looking forward to getting back out there and seeing our fans again.
"To see [the supporters being] so passionate and to see their love for the Club and the players was amazing. I can't say expected it to be like that - it really blew me away.
"We don't get the opportunity to see them very often and to see the love and the passion they have for the Club was really refreshing. It gives everyone a boost at the start of the season."