Arsenal are believed to be interested in signing Crystal Palace winger Wilfried Zaha as a potential replacement for Theo Walcott.
The England international has entered the final 12 months of his contract and there is still some uncertainty as to whether he will decide to put pen-to-paper on a new deal, or leave on a free in the summer.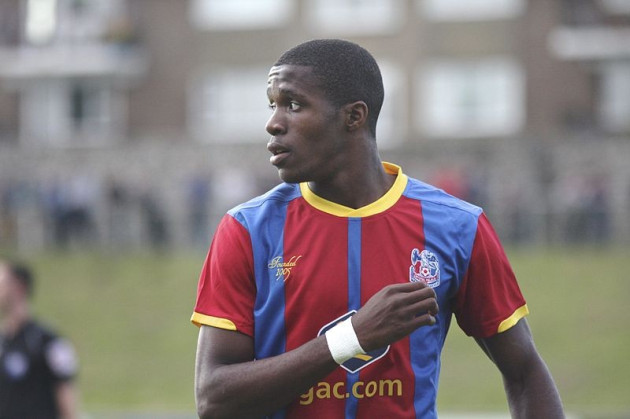 Arsenal boss Arsene Wenger revealed that he was planning further contract talks with Walcott and was asked whether he believed the winger would remain at the Emirates.
"I think so. But I cannot tell you what he tells me," Wenger told Sky Sports. "We are always in touch. He has character. He keeps focused and he wants to show he is 100 per cent professional and I have a big respect for that attitude."
Walcott has already downed turn one contract extension and he could open negotiations with foreign sides in January and sign a pre-contract agreement.
The Daily Mail has reported that Pat Rice, who left his role at assistant manager, but still works for the club, was sent to Selhurst Park and watched on as Zaha scored two goals in the 4-3 win over Burnley.
The 19-year-old has reportedly been watched by Arsenal scouts on a number of occasions since establishing himself as a regular in the Palace first team.
He has already made more than 90 league appearances for the Championship side and was called up to the England Under-21 squad which will face Serbia for a place in the European Championships in 2013.
Wenger has often taken young players from the lower leagues with Alex Oxlade-Chamberlain and Walcott joining from Southampton - when they were in the Championship - while Carl Jenkinson joined from Charlton when they were in League One.
The Mail suggests that it would take an offer of around £12million for Palace to part with one of their star players.