Roy Hodgson has insisted that he is understanding of Arsene Wenger's concerns over using Arsenal starlet Jack Wilshere in England's friendly on Wednesday, with the manager saying that he will take extra care in the youngster's recovery.
Wilshere has been out of action for both club and country for the last 18 months, and as he slowly made his return to action for the Gunners, Wenger has been particularly cautious with the player who he believes could be a future superstar.
The 20 year old received a red card as Arsenal lost to Manchester United 2-1 last weekend, and has taken full advantage of the suspension to rest and recover, and Hodgson says he will continue to make sure that Wilshere is given every support as he returns to the England fold this week.
"I am aware of Arsene's concerns, which I fully understand as he needs to look after a player who has been out for a length of time," he told Sky Sports.
"But Jack is an important player for us and now he is fit and playing and available for selection, he understands we are going to put him in the squad.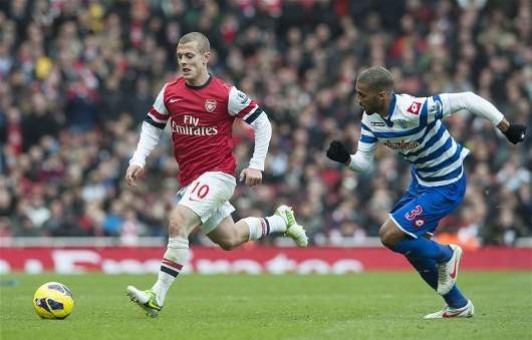 "He trusts me to make certain I look after him.
"I have made it clear if he plays in this game it will be part of the game and won't be a case of him starting the game and playing 90 minutes, which might be a bit much for him at international level at this moment."
Wenger claimed during last week that country commitments were fine so long as they didn't conflict with club interests - and as Arsenal look to a gruelling schedule in the Champions League and domestically, the Frenchman was frustrated to be losing his top player for a friendly.
Hodgson agreed that there will always be the issue of clubs being unhappy with their players fulfilling duty for their country, but it seems he has reached a compromise with Arsenal for the time being at least over Wilshere.
"Unfortunately, conflict will always exist between national teams and club teams," he explained.
"We are never going to get a 100% situation but we are perfectly satisfied."