Remove the freakish feats of Lionel Messi and Cristiano Ronaldo during the 2011/12 campaign, and there were few strikers more potent in Europe than Klaas Jan Huntelaar.
The Dutchman plundered 29 league goals for Schalke 04 last season, one fewer than fellow country-man Robin van Persie and finished the season with 47 goals in 52 starts. Zlatan Ibrahmiovic, Wayne Rooney and Mario Gomez all trailed the 29 year old for the golden shoe award eventually claimed by Barcelona's magician, Messi.
Having opted against signing a new contract with the Bundesliga side, Huntelaar is preparing to make the last major move of his career. After political infighting at Real Madrid and infrequent opportunities at AC Milan, Huntelaar is due another crack at a major European outfit while still clasping to the prime of his career.
Should Schalke, who reached the Champions League last-16 but trail Bundesliga leaders Bayern Munich by 16 points, wish to make any return on the €12m investment they made in 2010, they'll be forced to sell their leading marksman in the January transfer window, and among those understood to be leading the race for the 6ft 1in forward are Arsenal.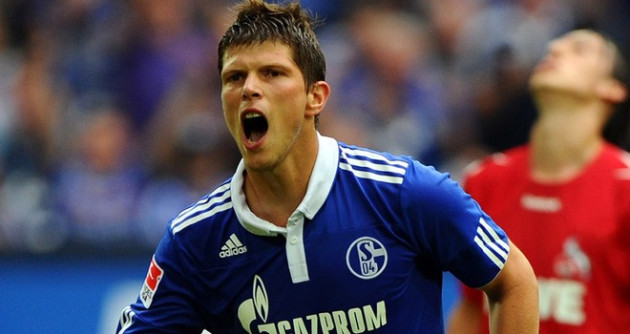 An Arsenal side who have only once strung together back-to-back league wins this season, who made the worst start to a league campaign after 15 games for 18 years, but signed two strikers in the summer in Lukas Podolski and Olivier Giroud.
If you believe that there are few players in world football let alone within Arsenal's price range who could have matched Van Persie's return last season, then in Podolski and Giroud, Arsene Wenger has made the best of a bad situation. Both have netted seven goals this season; combined, as many as their now departed former captain has managed at Manchester United.
While the club don't possess a genuine talisman in attack, his departure has been the catalyst for a more even spread of goals throughout a squad which can arguably boast more genuine game-changers. After 52 games last season, the club had 17 different goal scorers and after just 24 this term, 15 Arsenal players have found the net.
Their total goal tally also suggests the club are hardly struggling to find the net. With Van Persie in toe Arsenal scored 45 in their first 24 games last season; they already have 47 in their 24 this term.
Granted, Arsenal's league position suggests that for all their attacking prowess this season, defensive deficiencies continue to undermine their campaign, but surely you counteract your problems with strengthening them rather than making a squad unbalanced, or god forbid work with the same group of players who went 314 minutes at the start of the campaign without conceding a goal.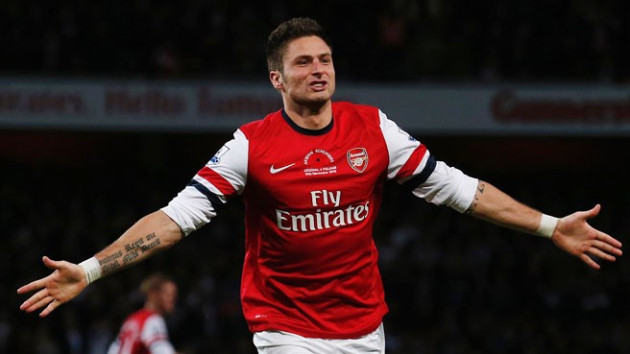 The blanks fired against Sunderland, Stoke City, Norwich City and Aston Villa all exposed a lack of creativity, but again signing a striker to help offset such a problem would be a case of fitting square pegs in round roles. Perhaps demand more from chief creator Santi Cazorla and employ greater faith in the most frequent assist maker still at the club from last season, Theo Walcott?
Furthermore, in an Arsenal system which allows for just one forward, where would a player of Huntelaar's frame fit in? Wenger would likely have to choose between himself and Giroud for a starting birth.
While the possible addition of Thierry Henry until March might smack of chronic desperation, at least it makes logical sense for a Gunners squad that will lose Marouane Chamakh and Gervinho in the New Year for the Africa Cup of Nations, rather than bringing in a forward unproven at the very highest level and on the precipice of his career.
Surely the problems in Arsenal's squad come in the wavering form of Kieran Gibbs and the hopeless Andre Santos at left-back, and the lack of a genuine replacement for the injury stricken Abou Diaby in central midfield. The Wenger of old would be raiding the market in France to uncover a hidden gem rather than masking over problems by bringing in an unnecessary marque forward.
The Arsenal board have constantly been criticised for their squad investment not matching what they reap from commercial, sponsorship and merchandise gains, but let's hope the clamour from supporters to see greater activity in the market doesn't lead to them making a misguided addition. Klaas he might be but a permanent remedy to the north Londoners' problems he is not.