Once touted as one of the best young prospects in French football, Yann M'Vila's fall from grace took another giant leap after it was revealed he would be banned for playing international football at any level for the next two years.
The Rennes midfielder was heavily linked with a move to Arsenal over the summer and had been mentioned as a possible replacement for Alex Song. However, he remained at the Ligue 1 side and has gradually managed to annoy, first his club manager, and now, France boss Dider Deschamps.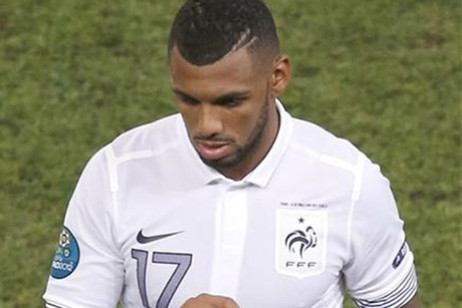 M'Vila suffered a loss of form at the start of the season and was soon being left out of the Rennes line-up. Yet, he was still picked for the France Under-21 side and was due to play a key role in helping them qualify for the European Championships in 2013.
The midfielder was one of five players that left the Le Havre training camp late at night and drove two hours to a Paris nightclub before playing in the second leg against Norway.
France duly lost the match 5-3 and their chance to qualify ended, with Under-21 coach Erick Mombaerts immediately quitting after the match.
"I have a big problem accepting what happened between the two games because it led to a sporting failure that cost the coach his job,'' Deschamps recently told Eurosport. "It was intolerable behaviour on the part of the players.''
Rennes made the decision to suspend M'Vila and Chris Mavinga, another of the Under-21 players to visit the nightclub, with former Guy Roux extremely critical of the duos behaviour
"It's a total disgrace, they slammed all the values, values of the games togetherness and patriotism."
Still just 22-years-old, M'Vila had garnered interest from Arsenal and Tottenham in the summer, having already played some 22 games for France. Since then he has been training with the reserves and has now jeopardised his international career.
Arsenal fans will clearly be pleased that they did not sign the midfielder who is fast throwing away his potential and will now be miss out on playing for France at any level until after the 2014 World Cup.