Walcott: Youngster Will Be Integral To Arsenal's Success
Theo Walcott beileves Ryo Miyaichi will be a star of the future for Arsenal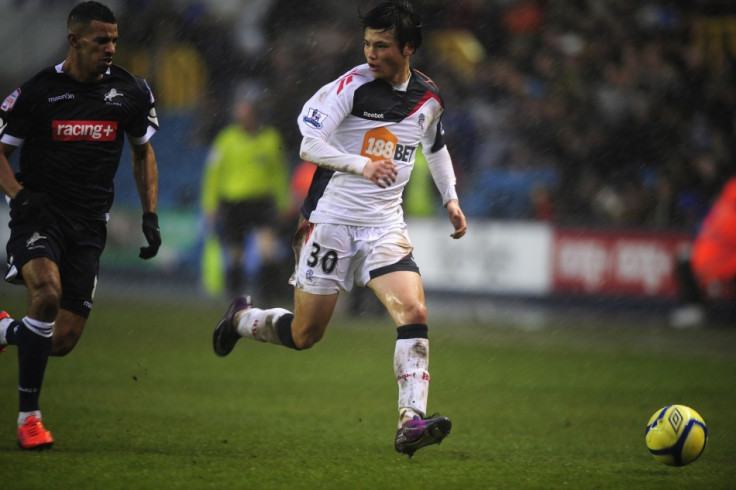 Theo Walcott believes that Ryo Miyaichi is getting better and better during his loan spell at Bolton, with the youngster edging closer to a return to Arsenal in the summer.
Miyaichi joined the Gunners in January 2011, but was immediately loaned to Feyenoord for the remainder of the season.
He returned to Arsenal last summer, but after receiving limited opportunities for the north London club, the 19 year old made the temporary move to Bolton at the start of the year.
And with the youngster boasting a goal already for the club, and showing his dominance over opponents on many occasions on the left flank, Walcott insists he will be a future star for Arsenal as he continues to grow and develop.
"Ryo has done very well at Bolton," he told Arsenal.com.
"It is hard for such a young kid to go there and do what he is doing, showing no fear with everything that happened at Tottenham [with Muamba]. It is hard and it has probably hit him definitely.
"He will be a better person for it, a better player and I can see him coming back here next year and playing a lot more regularly.
"The way he is playing, there are full backs out there now who are thinking, 'I don't want to play against him this week'."
Arsenal are infamous for their policy of bringing in youngsters and giving them a chance to shine on the big stage early on in their careers, and Miyaichi will no doubt feature in Wenger's plans next season after his impressive showing for Bolton.
Meanwhile, the Gunners are still recovering from their loss to QPR at the weekend - their first defeat in eight matches - but Robin van Persie insists the squad will not let their last game effect their positive mentality as the season hits the business end.
"Everyone is disappointed but towards the end of the week I am sure the spirit will be how it was," he explained. "We'll have a couple of days to be disappointed but after that our focus is on Manchester City.
"It is a shame we have wait eight days for the game, but it is how it is. Losing at QPR is a big blow but we have to look forward and the next one is a big one.
"Man City are second but drew [on Saturday] so they will need the points. We have seven big games to play but if you look at the big-name teams then we have City and Chelsea. As a fan of football I always love to play those games and one of them is next week.
"We have seven more games to play and I believe we can come third. It won't be easy, everyone is fighting for every point and our opportunity is next week.
"Even last week when we were three points ahead [in third] with eight games left we never thought it was done. [Tottenham and] Chelsea won and came closer but we have to look at ourselves."
© Copyright IBTimes 2023. All rights reserved.